2022 Chinese National Holiday Notice 
Dear customers,
DFRobot will celebrate 2022 Chinese National Day from September 29th to October 8th. 
During the holiday, you are free to place orders. All the inquiries and orders placed after 28th September will be processed from 9th October.
Thank you!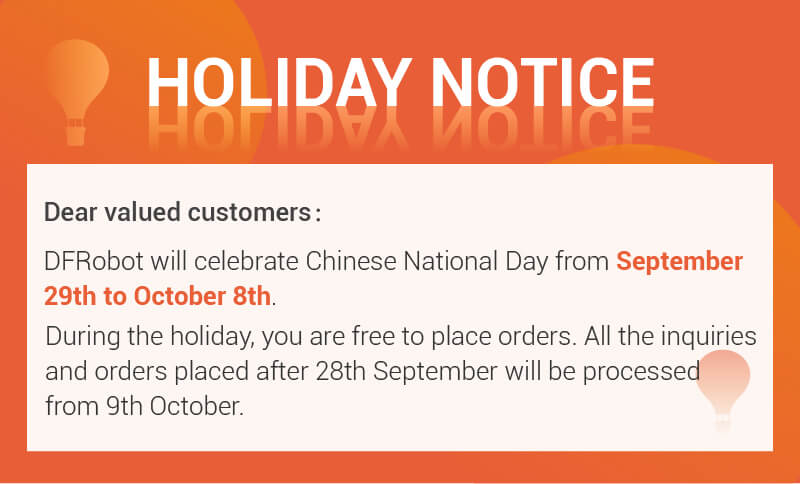 Recommend Products: 
DFRobot Top Rated Products List
Best Sellers List - LattePanda Alpha&Delta Accessories
Best Sellers List - Raspberry Pi Accessories
DFRobot Water Quality Sensor Series
DFRobot Gas Sensor Selection Guide
 Benefits: 
How to upgrade your VIP account quickly?
Upgrade VIP Level by Performing Tasks
Free Shipping Coupon (Upgrade Gift)
Easier to Enjoy DHL Free Shipping! Add-on Items Page is Online Now
 More: