Our friends in product development deparment announced today that a newly upgraded controller board called "Beetle" will be available soon, beginning Dec 16 2013, bringing the Cheapduino forward to a next level.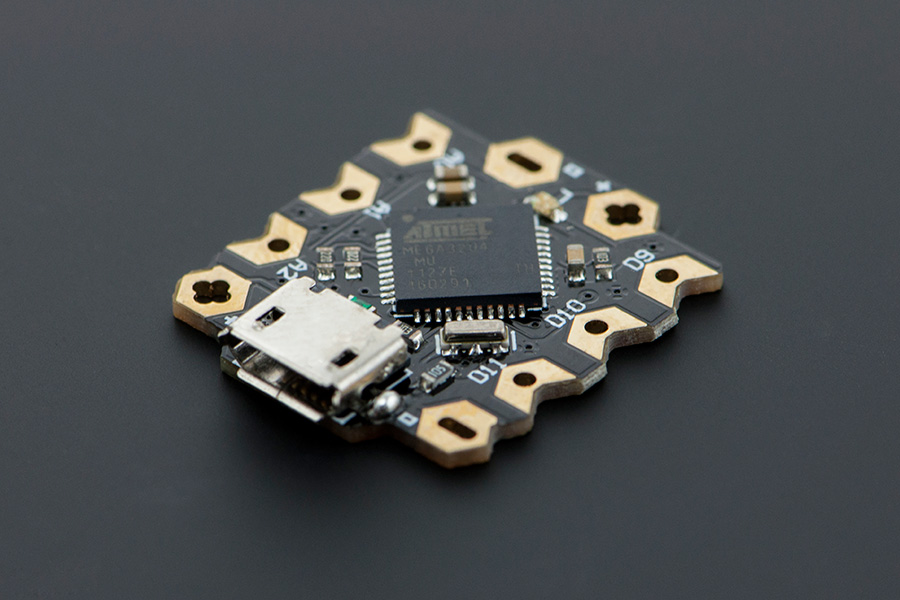 The new generation "Beetle" controller derives its core notion from minimalism without compromising functionality. Previously awarded as Editor's Choice winner at World Maker Faire Bay Area 2013, Cheapduino has been solving problems of low-cost controller, ease-of-using properly, and is winning over fans and workshops with its affordablility and uncompromised core functions. But it "could be better". The team has thus been striving for higher performance and better user-friendliness. Crafted by the original cast of its predecessor and collective minds behind, "Beetle" delivers a brand-new experience that combines simple, low-barrier handling with upgraded functions, yet at an affordable price.

"Since we got the prototype in September we've been absolutely blown away by 'Beetle,'" said Leo Yan, a Co-Designer of Beetle and electronics engineer. "We made a bunch of mini robots and installations with Beetle and brought them to 2013 Shanghai Maker Carnival, the feedback we're getting from visitors and makers is fueling our team as we head towards December and motivating us to deliver a nice product that lives up to the expectation."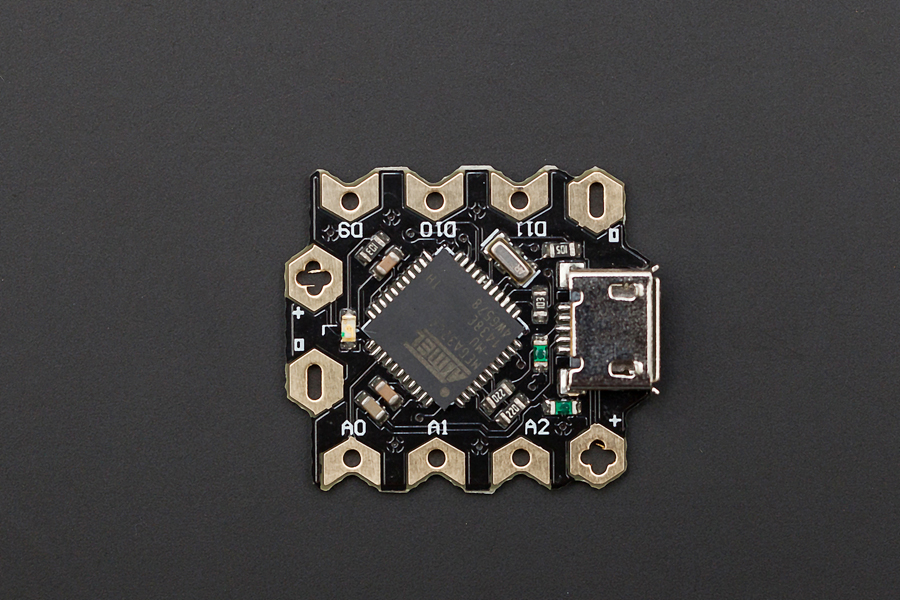 The new "Beetle" controller will be equipped with Atmel AtMega32u4 at 16MHz clock time, same as the one in Arduino Leonardo. As a result, it now has expanded amounts of interfaces: 10 digital pins, 5 analog pins and 4 pwn pins. To further make it durable and user-friendly, it is compatible with Micro USB so that programming and testing frequently is no longer a headache. The first product available will be the exclusive "Beetle Workshop Kit" which is really a "Jumbo Pack" for its users.
In addition to the standard 10pcs of controllers, the "Beetle Workshop Pack" (for Pre-orders only) will include a bunch of exclusive accessories including a Complementary Expansion Shield, a Premium MicroUSB Cable, a Storage Box and a printed Quick Start Guide. The "Beetle Workshop Pack" is available for pre-order now at online store.
"Beetle" and "Beetle Workshop Pack" will be officially available at DFRobot online store on Dec 16, 2013, and accepts pre-ordering now. For more information on the product and how to pre-order, please visit product page or see FAQs below.
----------------------------------------------------------------------------------------------------------------------------------------------------------------
Frequent Asked Questions
1.How soon can I pre-order Beetle Workshop Kit to get the free stuff?
A.Users who pre-order now will get the bonus stuff when Beetle controller releases Dec 16th. If you already pre-ordered the product online then you're all set, and you will be able to get all listed free stuff when shipping starts. 
2.Will the Beetle Workshop Kit be available after offcial releasing?
A.The Beetle Workshop Kit will be available at online store and through participating retailers worldwide.
3.How do I make sure I can get Beetle Workshop Kit?
A.Pre-ordering at DFRobot official online store will secure you a launch kit that will include the Beetle controllers and listed free bonus.
4.Will I need to pay the shipping fees for pre-ordering the Beetle Workshop Kit?
A.No, ordering the Beetle Workshop Kit will enjoy the free shipping priviledge which grants no shipping fee worldwide via HK Postal Services.  
5.Will the Beetle controller be available in single pieces after official release?
A.Yes, there will be a portal page for ordering the Beetle by volume, and of course subjects to volume discount.