In this tutorial, you'll learn how to apply a coupon to your purchase order at DFRobot.com and enjoy discounts!
What You Need
Coupon code x1
PC/Mac/iPad/iPhone/Nexus/etc x1
Internet Connection x1
Step 1. Login and Add Products to Your Cart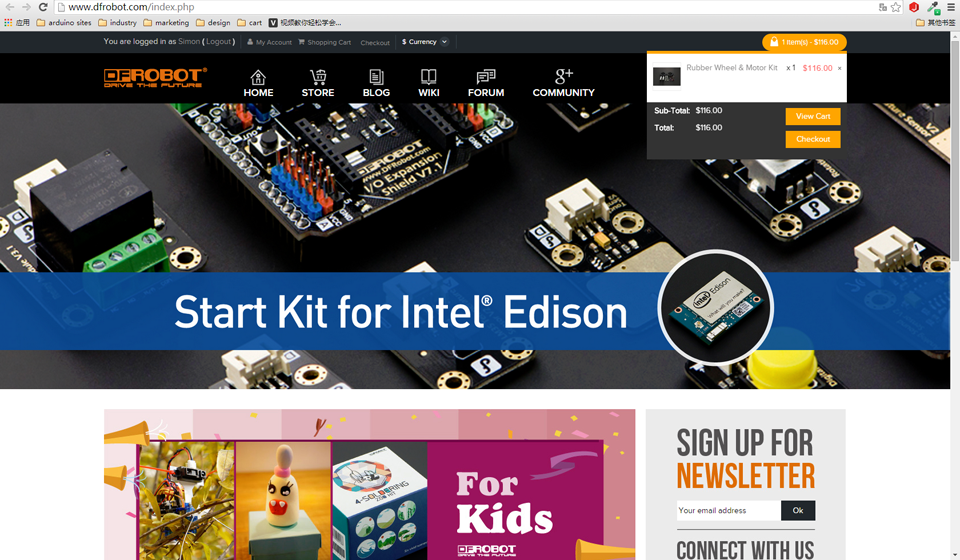 After logging in and adding products to cart, click open your shopping cart menu on the top right side of page.
Step 2. Find and Tick Open the Coupon Input Box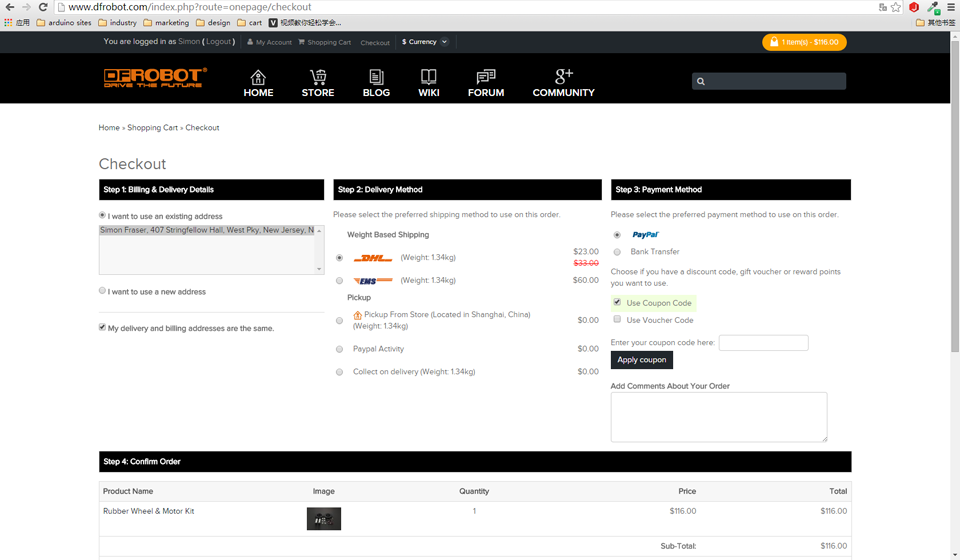 Find "Use Coupon" in column 3, and tick open the box.
Step 3. Type the Coupon Code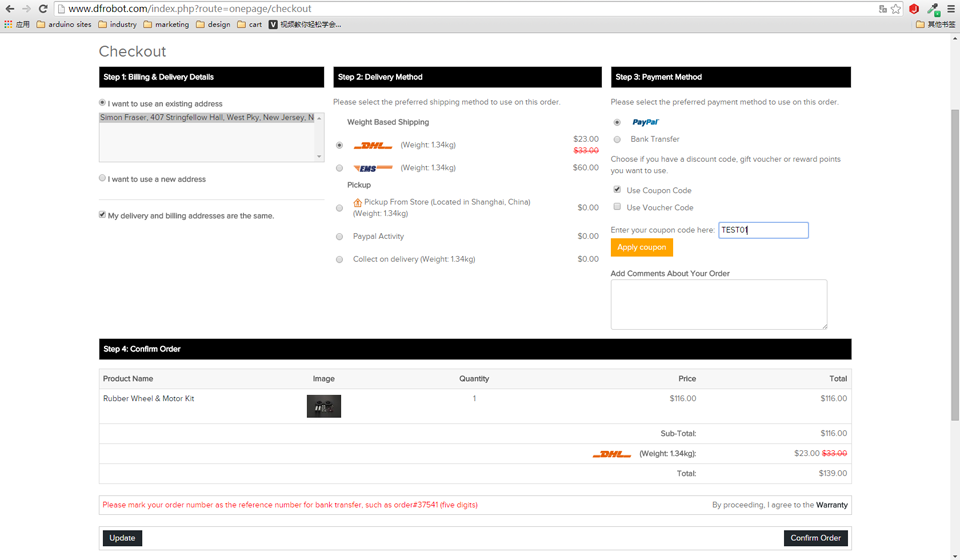 Type the coupon code in the box and hit "Apply Coupon". Here I'm using the test coupon"TEST01".
Step 4. Enjoy!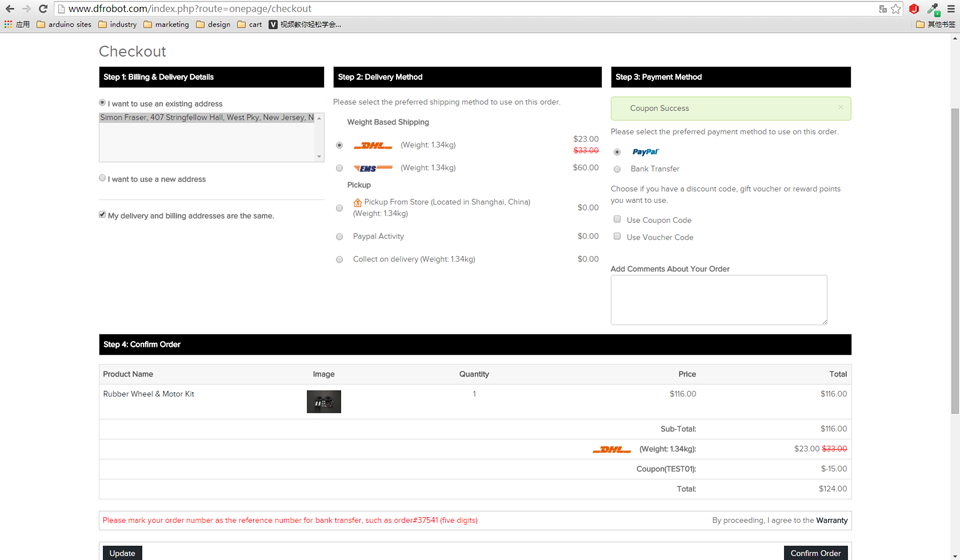 As you can see, $15 has been taken off in my order. Done!