NEWS
Arduino
Announcing Beginner Kit for Arduino (v3.0) Enhancements
Dear Friends, We are proud to present you the upgraded version of our Beginner Kit for Arduino! New and improved functionality was released on June 2014. Now the latest v3.0 kit comes with more useful components, more handy projects and higher quality parts. And most importantly, still sells the same price.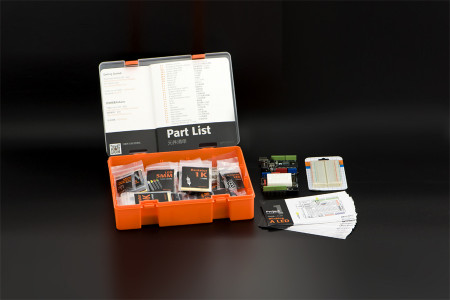 As one of the most welcomed bestsellers in our portfolio, we've been receiving a significant number of suggestions from customers all over the world. It was these voices that impelled us to enhance our product across all facets. These enhancements include additional features and refinements to the "look and use" of the product.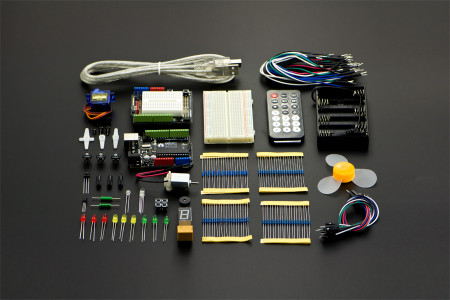 The latest version has upgraded all the details based on previous version. Besides premium quality jumper wires, double resistors, more Leds, 9g servo, IR remote transmitter and receiver, 4 more useful components are added: relay, motor, fan and potentiometer. Now you can make more fantastic arduino projects!
We also created projects tabs with wiring guides of each project for you, so you can make it faster and minimize errors. All the components package inside are extremely easy to locate and relocate quickly with our customized black labels.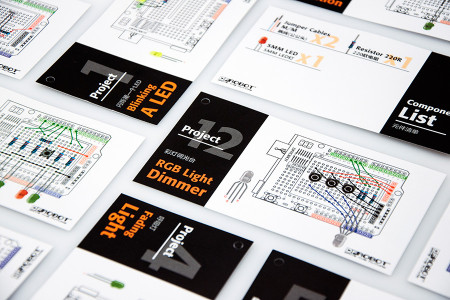 Thanks so much for being with us - and we care very much for you, even for beginner kits.