We picked up the most popular new products on this summer. Don't missed these Arduino parts!




The DFRobot CurieNano is a small development board based on the Intel® Curie™ module. It is easy to use and perfectly compatible with the Genuino / Arduino 101. The small size will fit your project's development and creation that size matters and makes it ideal for wearable tech and small prototypes.
This Curie Nano is perfect for gesture control, other than curie's build-in 6 axis sensors, the DFRobot Curie Nano has added a 3 axis Compass module which make the total sensors up to 9 axis. Together with Curie's neuron SDK, you can easily let Cuire Nano to learn gesture by deep learning neurons. It is the most powerful board to develop wearable applications.
The Intel Curie module contains a x86 quark core and a 32bit ARC architecture core (Zephyr), integrated Bluetooth 4.0 and 6 axis attitude sensor. The module's clock frequency is0 32MHZ and the cross tool chain of Intel can support the development of two cores. The Intel Curie includes dual core storage and users are able to use 196Kb Flash (total 384Kb) and 24Kb SRAM (total 80Kb). It is more than sufficient for most development scenarios with the added bonus of Intel's strong support network to aid your development.
The latest quad motor driver shield for Arduino, compatible with 5V/3.3V Arduino controller, can control up to four DC motors with 8 pins at the same time. The shield supports PWM speed control and polarity control. The driver shield includes two TB6612FNG motor driver chips, compared with the traditional L298N chip, efficiency is improved and the component size also greatly reduced. The chip doesn't heat in to the rated range, and a single path maximum output 1.2A continuous current. The module includes a built-in low voltage detection circuit and thermal shutdown protection circuit, which is safe and reliable. This module is suitable for all kinds of DIY production.
This is an ultra small size DC motor driver for room limited projects, while the impressive IC - LM2575 could provide a powerful way to drive 36V@15A motors. Also its UVLO (Under Voltage Latch-Out) feature provides a safe guard for your system. Besides all, it is very considerate to own an 5V output for Arduino or any other devices, and its interface is ESD (electro-static discharge) protection.
An Arduino UNO has a limited number of GPIO pins - but what if it is not enough? The GPIO expansion shield specifically designed for Arduino UNO-type boards. This shield greatly expands the GPIO resources to 36 pins in total, including 14 digital pins, 6 analog pins and 16 I2C pins. In addition digital and analog pins include the DFRobot "Gravity" interface, giving you in-line power and ground pins and saving you having to connect millions of jumper wires for a single sensor.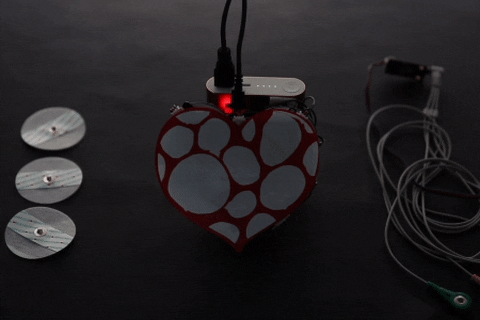 The DFRobot Heart Rate Monitor Sensor is used to measure the electrical activity of the heart. This electrical activity can be charted as an ECG and output as an analog reading. An ECG signal can be extremely noisy so we have included an AD8232 chip which will generate a clear signal from the PR and QT Intervals. Using the Arduino IDE "Serial Plotter" feature, you are also able to view plotted ECG output on PC!
This Bluetooth Audio receiver module includes a USB port and TF card slot. With a pre-amp output, you can drive headphones or a 3W speaker directly. You can also add an active power amplifier and connect a loudspeaker. The module supports MP3, WMA, WAV and lossless FLAC audio formats. Ready to DIY your own Bluetooth speaker?
This is an ultra small Dual DC motor driver for some room limited projects. UVLO (Under Voltage Latch-Out) features a safe guard for your system. It is very considerate to own an Photo Coupler isolation for all the signals in case of that the motor's Reverse Current would interfere the control signals. Besides all, all the interfaces includes ESD (electro-static discharge) protection.
Most ultrasonic distance sensors aren't waterproof which can be a problem if you need your project to withstand the elements outdoors. No need to worry any more! We have developed waterproof ultrasonic distance sensors with a waterproof sealed emitter. This sensor is suitable for outdoor applications such as car reversing sensors, security alarms, industrial inspection, etc. What will you make?
For more new Arduino parts, you can go to here!