TUTORIALS
DFRobot Guide -- How to Apply a DFRobot Coupon to Your Order
In this tutorial, we will guide you to apply a DFRobot coupon to your purchase order at DFRobot.com and enjoy all DFRobot's available coupons.
Step 1. Login and Add Products to Your Cart
Once you log in and add products to your cart, open your shopping cart menu on the top right corner. Then you can click "check out" to move on.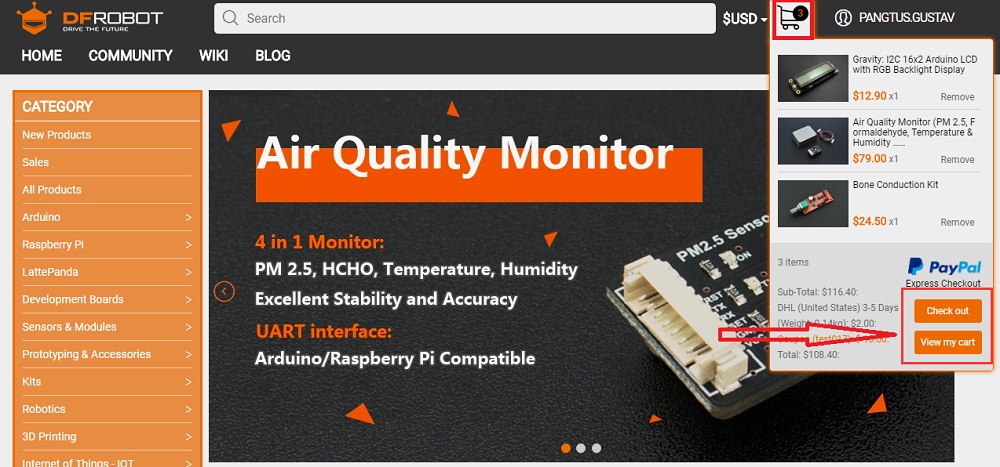 Step 2. Find the Coupon Input Box and Type the Coupon Code
In this step all you need to do is just find the coupon and type the provided coupon code in the box.
First go to check out page, then find the input box below your shop list.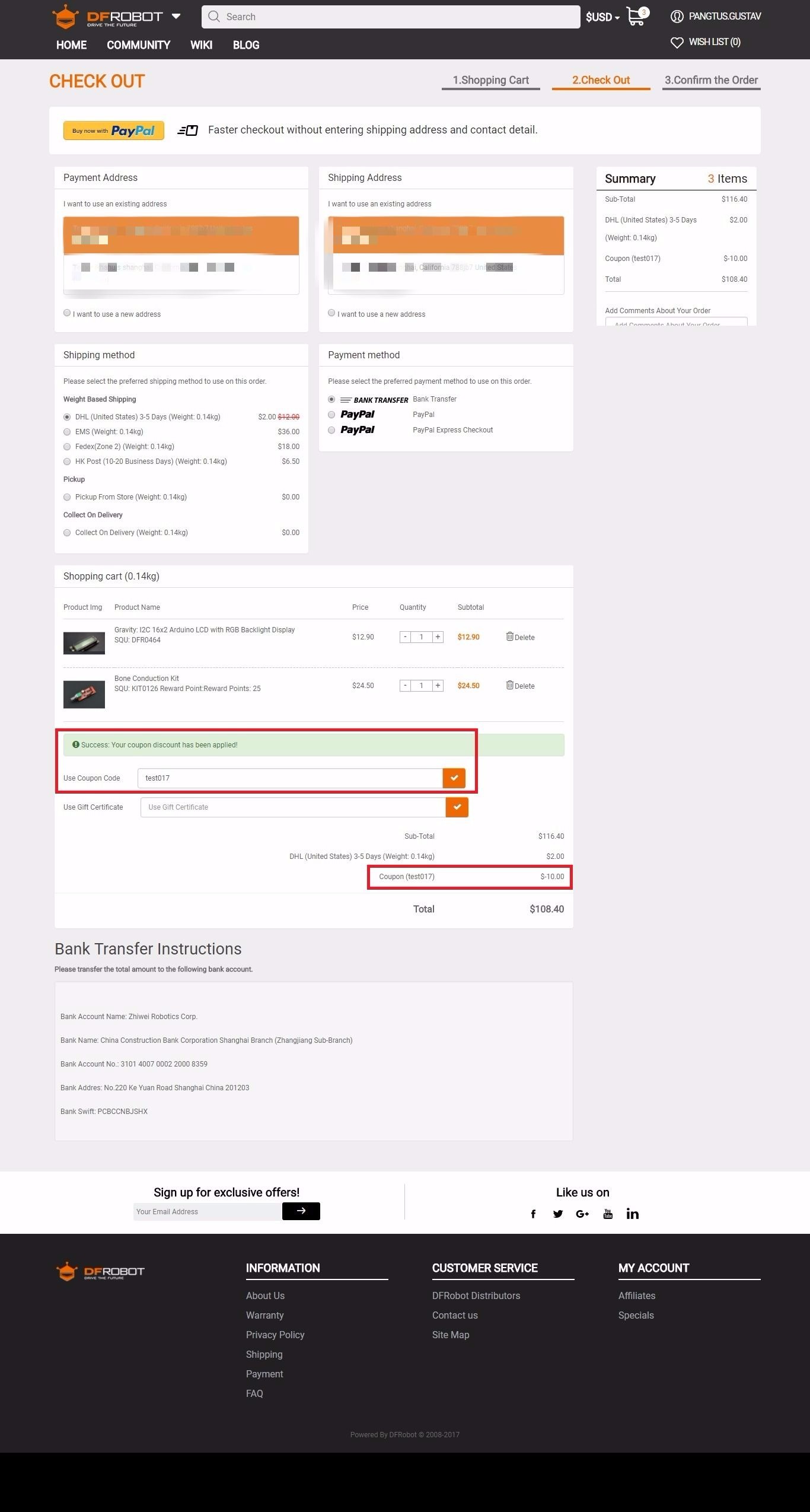 Here I'm using the test coupon"Test017". As you can see, $10 has been taken off in my order. Done!


Attention:

If you leaves any blanks in input box, you will be unsuccessful to apply the coupon.