Gravity: Analog EMG Sensor FAQ【SEN0240】
Winster
2022-10-18 16:36:55
2468 Views
0 Replies
Q1:The sensor reading is abnormally large or unchanged.
A1:
1. Check whether the power supply of your sensor is stable;
2. Please check whether the direction of the electrode patch is consistent with the direction of the muscle (as shown below), and the electrode patch should be tied to a large area of exposed skin.
3. Try pulling out the connector of the sensor electrode to see if the reading is normal.
You can also check out this quiz video:
https://drive.google.com/file/d/1ANKqwHs0pEY-TzOjP-e0kYbKdSF-vMTM/view?usp=sharing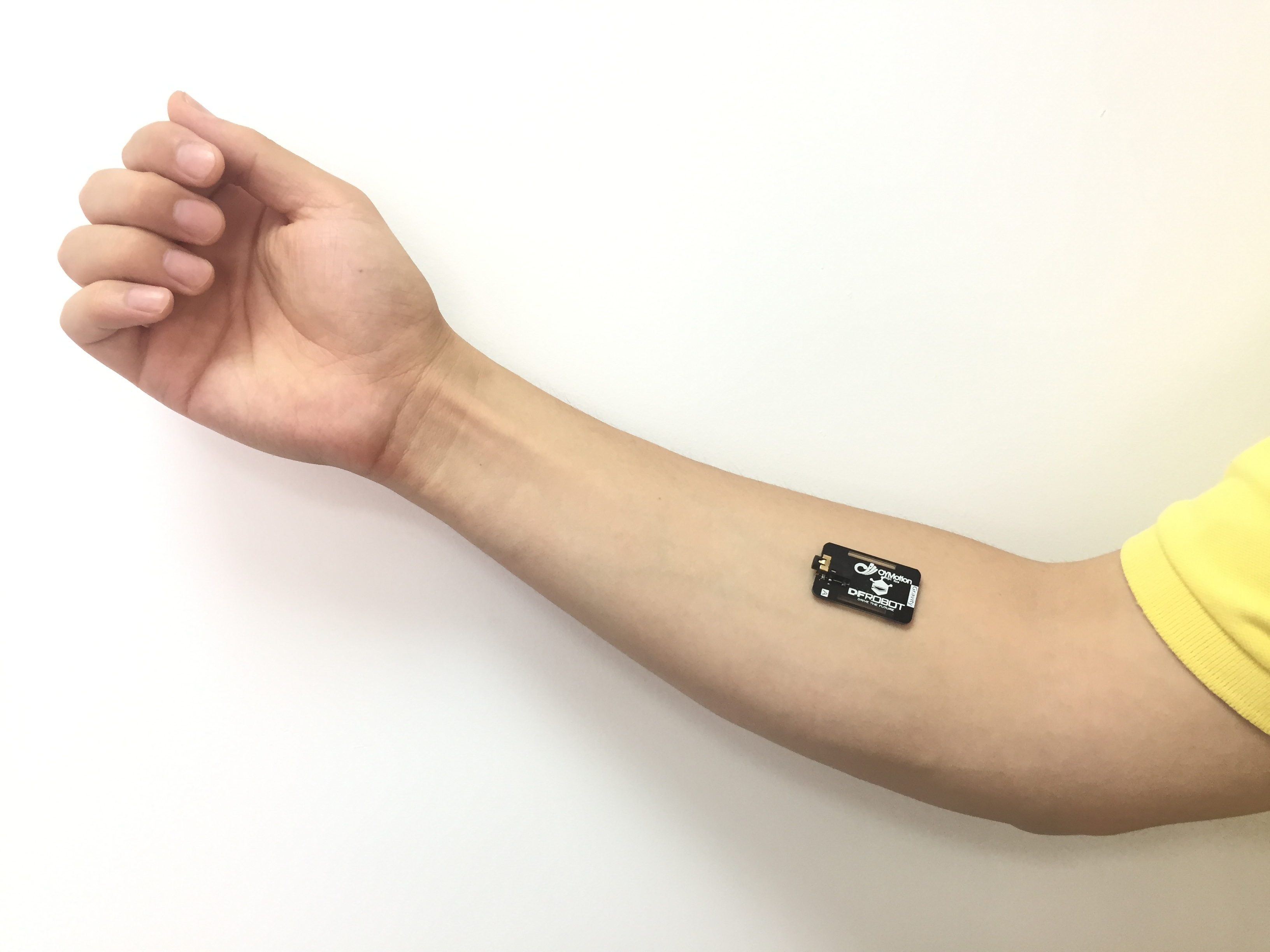 If you have other questions, just feel free to post them in our forum for consultation. We will reply them as soon as possible and improve the product FAQ gradually.