Note: TELEMATICS 3.5" TFT Touch LCD Shield is discontinued now.
For beginners to Arduino, it can be daunting and risky to wire LCD driver circuits - one wrong connection and your component can be damaged. This LCD expansion board removes all the complications and risks.
The TELEMATICS 3.5" TFT Touch LCD Shield is an Arduino compatible display designed by DFRobot, with a resolution of 320x480, three serial ports, and one I2C interface. It is perfectly compatible with Arduino DUE, Mega1280/2560, and Bluno Mega1280/2560. There is an on-board voltage switch which supports changing the output voltage between 3.3V and 5V to ensure that it won't damage your DUE. In addition, the LCD shield comes with a MicroSD card slot on the back that can be used for data storage up to a maximum of 32GB. We also offer a variety of driver packages to help you implement different features.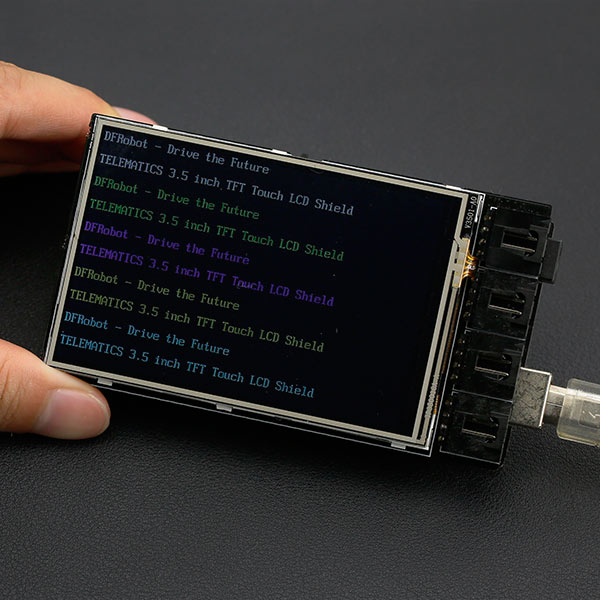 Note: Since the operating voltage of DUE and MEGA are different, the backlight brightness will change if you replace your Arduino platform. Please adjust the D8 PWM signal to control the brightness of the backlight.