Related Article: Exclusive Benefits for VIP Members - VIP Discount (Up to 15% Off)
                            Exclusive Benefits for VIP Members - Upgrade Gift (Free Shipping Coupon)
                            Upgrade VIP Level by Performing Tasks - VIP Members Guide

Dear valued customers,
Are you worry about that overseas shopping freight is too high? Don't worry, we provide quarterly shipping coupons for VIP customers ( VIP level≥2 ).
The higher level you are, the more coupons you will get.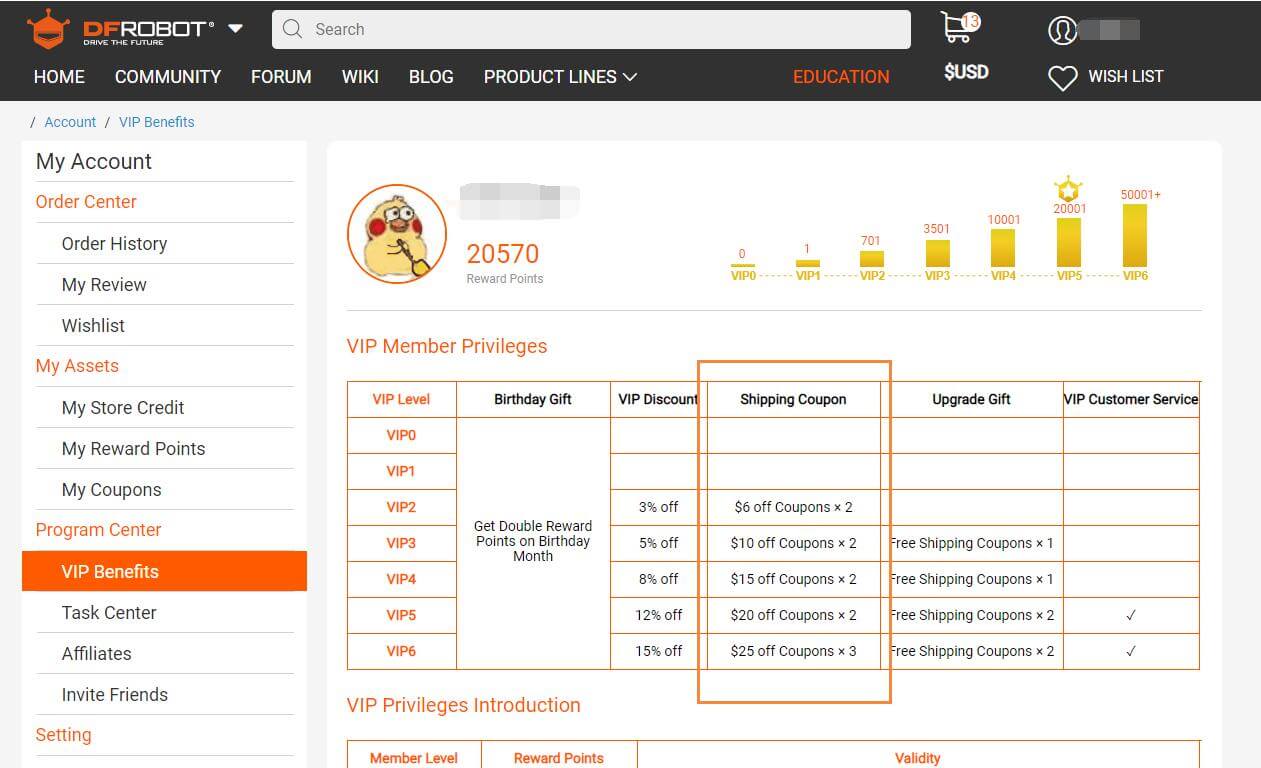 Q&A
Q: How to get the shipping coupon?
A: 
If your VIP level ≥ 2, we will directly send this coupon to your account at the beginning of each quarter. (Jan. 1st, Apr. 1st, Jul. 1st, Oct. 1st).
If you upgrade after the beginning of each quarter and miss the current shipping coupon, you can wait for the next quarter and get this coupon.

You can check your coupons on My Account - My Coupons page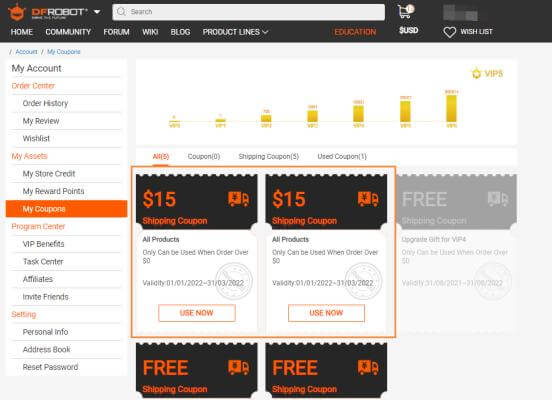 Q: How long is the coupon's validity?
A: Shipping coupons are valid for 90 days from the date they were issued.
Q: How to use these shipping coupons?
A: On the checkout page you can directly select shipping coupons to reduce the freight.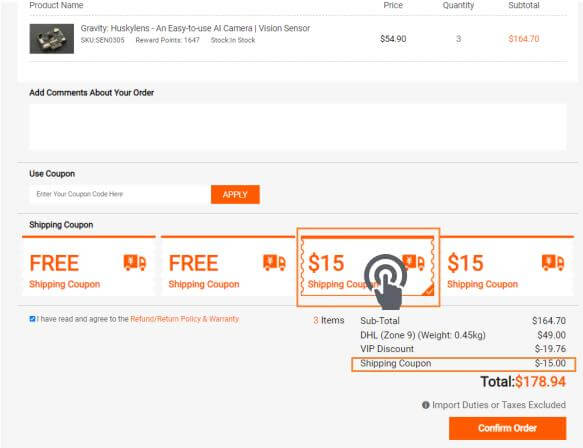 What's more, if your VIP level is lower than 2, you can still enjoy our free shipping.
Orders over $150 will enjoy Free shipping via DHL.
Exceptions - Orders over 2KG or orders from countries in Zone 9 are not eligible for free DHL shipping.
To see a full list of countries in zone 9, click here.

Note: LattePanda/Raspberry Pi board/micro:bit board/NVIDIA/PCB board will be excluded;
Distributors are not eligible for free shipping.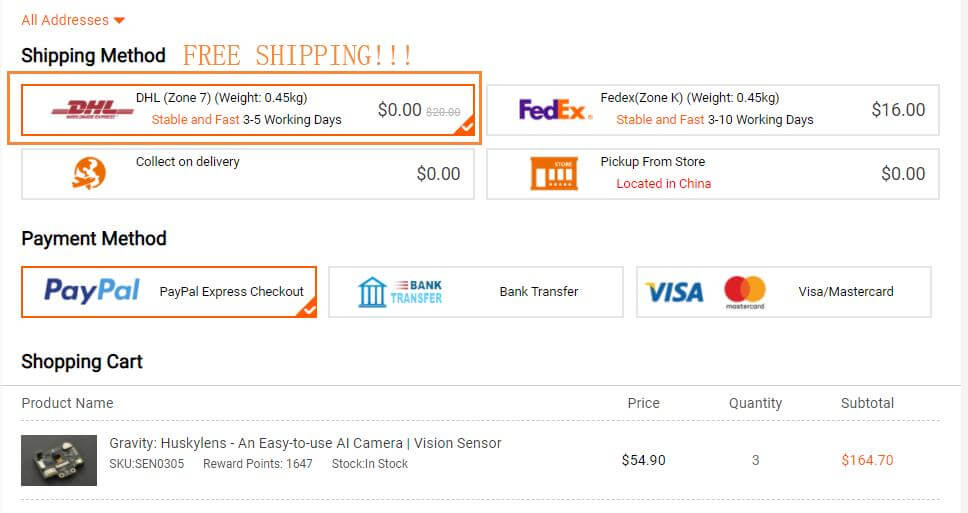 We hope you can enjoy these benefits and have a nice journey in DFRobot, so in the next few weeks, we will introduce several ways to help you to upgrade the VIP level and get more rewards from DFRobot.
Please feel free to contact us by [email protected] if you have any needs or suggestions.
Related Article: Exclusive Benefits for VIP Members - VIP Discount (Up to 15% Off)
                            Exclusive Benefits for VIP Members - Upgrade Gift (Free Shipping Coupon)