Note:
Gravity: IO Expansion Shield for Bluno M3 is discontinued now, we recommend
other IO expansion shields
as a suitable replacement. Say goodbye to messy cables! This IO shield is a powerful
expansion shield
for the Bluno M3. The breakouts for digital pins range from D0 to D38, including 5 UARTS, 8 PWM pins and 8 analog pins. The IO Expansion shield uses a convenient color coded 3 pin format for signal, voltage and ground that is useful if used with a large range of devices. The IO expansion shield also integrates an external power connector for servos - if you need to power a large array of servos, use the screw terminals to connect your power supply and drive them directly from your
Bluno M3
. It will switch to the right power source automatically. An intelligent power regulator allows you to connect a battery and USB cable simultaneously, and an on-board voltage switch makes it easy to change the output voltage, making 3.3V or 5V sensors compatible.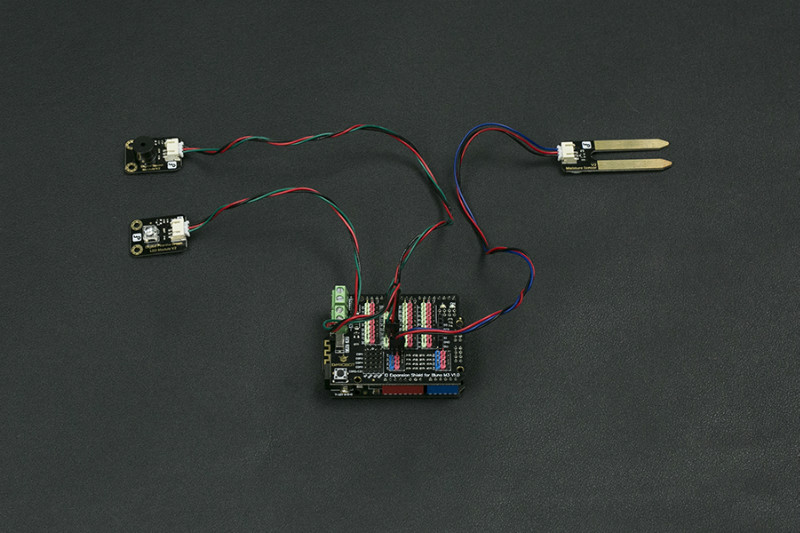 Bluno M3 + IO Expansion Shield