Recently Apple announced that it's joining the smart-home revolution by creating a platform, called HomeKit, that will eventually allow people use their iPhone to control their house — everything from the locks and lights to the thermostat and refrigerator.
By getting developers to build on
HomeKit
, Apple wants to turn the iPhone and iPad into hubs for how smart products talk to each other in the home.
Although Google hasn't announced plans for a similar network, we know it's eyeing home automation too. It recently
acquired smart thermostat and fire alarm company Nest for $3.2 billion
— not to mention it reportedly
seeking a possible acquisition of startup Dropcam
, which makes Wi-Fi-connected cameras that can record and share footage in the cloud.
Google clearly has big plans for the smart home industry too. But with two major tech companies interested, it opens up questions around compatibility, convenience and the overall vision around home automation.
Smart home, walled garden?
Apple isn't known for offering its software outside of the Apple ecosystem. Similar to how iCloud, iMessage and Apple Maps are only available on Apple devices, the company appears it wants to keep its smart-home experience inside a walled garden.
"Apple's move is simple, symbolic, strategic and important for home automation," says Frank Gillett, VP and principal analyst at Forrester. "Google, not Android, will need need to match it eventually."
While Apple wants third-party providers and manufacturers to join HomeKit, consumers will have to make a choice if they want to be an Apple-centric home. While Apple wants third-party providers and manufacturers to join HomeKit, consumers will have to make a choice if they want to be an Apple-centric home. If a family has kids with Samsung Galaxy phones but parents with iPhones, will that create a split smart-home experience? Will Google and Apple be able to play nicely together?
"Many devices in the coming months will be built with Bluetooth low energy compatibility and the entire ecosystem will grow rapidly, but at the end of the day, consumers will be missing mobile device support for other platforms, such as Android and Windows," said Radek Tadajewski, CEO of oort, a company that makes smart-home devices.
"Families are not all on a single platform and they don't want to be locked into one," he added. "I love products from Apple, but my wife will never agree to switch from her Samsung Galaxy to an iPhone. My mother is staunchly in the Android camp as well."
There are more than 200 million iPhones and iPads with iOS 7, but there are a lot more people using Android and Windows who will not be able to use Apple's HomeKit.
"They will need to wait for a universal cross-platform solution, and Apple is essentially asking consumers to pick one platform and force their whole families to use it," Tadajewski said.
Although it's been long said that the so-called "Internet of Things" is coming soon, experts believe it won't have a widespread effect on the way we live our everyday lives until 2025. Well, at least you can build your smart home projects with opensource hardware such as Arduino, RPi and miniPC.
Controlling via Ethernet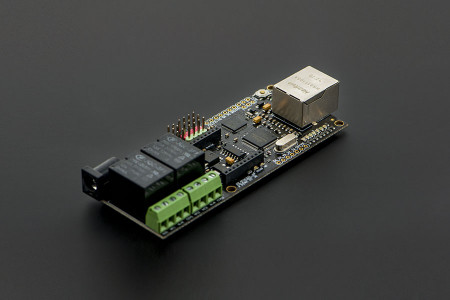 Xboard Relay
Xboard Relay combines an Atmega 32u4 microprocessor and wiz 5100 chip which is fully compatible with Arduino Lendardo and Ethernet library, it has build-in Xbee socket and 2 Relays which allow an easy sensing and controlling over internet. The app "Xhouse" is a straightforward, easy-to-use control terminal that is capable of displaying environment air quality,temperature and humidity; configuring Ethernet IP address and port; controlling electronic devices and other functions. You can download this app at Apple itunes.

Playing with Bluetooth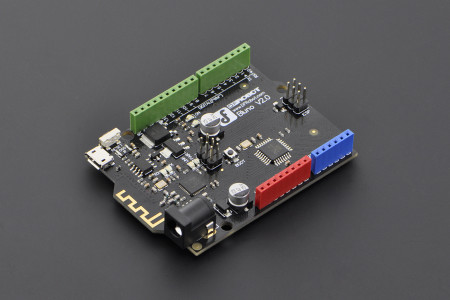 Bluno
Bluno family
is first of its kind in integrating BT 4.0(BLE) module into Arduinos, making it an ideal prototyping platform for both software and hardware developers to go smart. You will be able to develop your own smart bracelet , smart pedometer and more. Through the low- power Bluetooth 4.0 technology, real-time low energy communication can be made really easy. It integrates a TI CC2540 BT 4.0 chip with the Arduino development board. It allows wireless programming via BLE, supports Bluetooth HID, supports AT command to config the BLE, and you can upgrade BLE firmware easily.

Bluno Family
There are two microcontrollers for choice:
Bluno
(size of Arduino Uno) and
Bluno Nano
(size of Arduino Nano). An
accessory shield
and app (both
IOS
and
Android
) are also developed to facilitate the use of Bluno. For more details, check out the
product page
.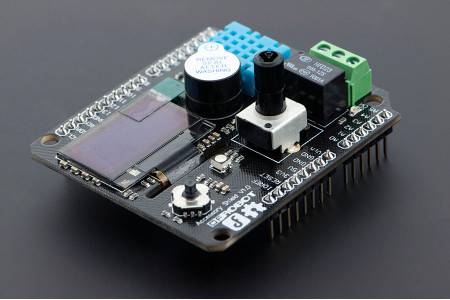 Accessory Shield for Bluno
Home Media Center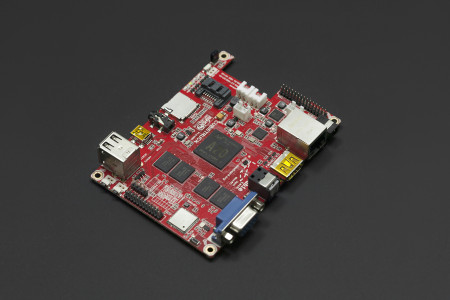 Cubietruck
Cubietruck, 3rd generation Cubieboard is a nice mini computer or a robotic platform running various linux distributions and/or Android system. This design adds several features towards a media center or PC while leaving exposed several others still in use as an IoT or a robot platform. Or both at the same time(why not?). The expansion pins enable you to do SPI/UART/PWM and several other functions. It is low power PC, that can easily become your TV box, home server or even Network-attached storage. With WiFi and Bluetooth integrated, you can easily connect your wireless headset to your media center. Connect to your home wireless and avoid a messy wire situation. Upload your latest pictures directly over Bluetooth or WiFi and have them automatically displayed on the TV.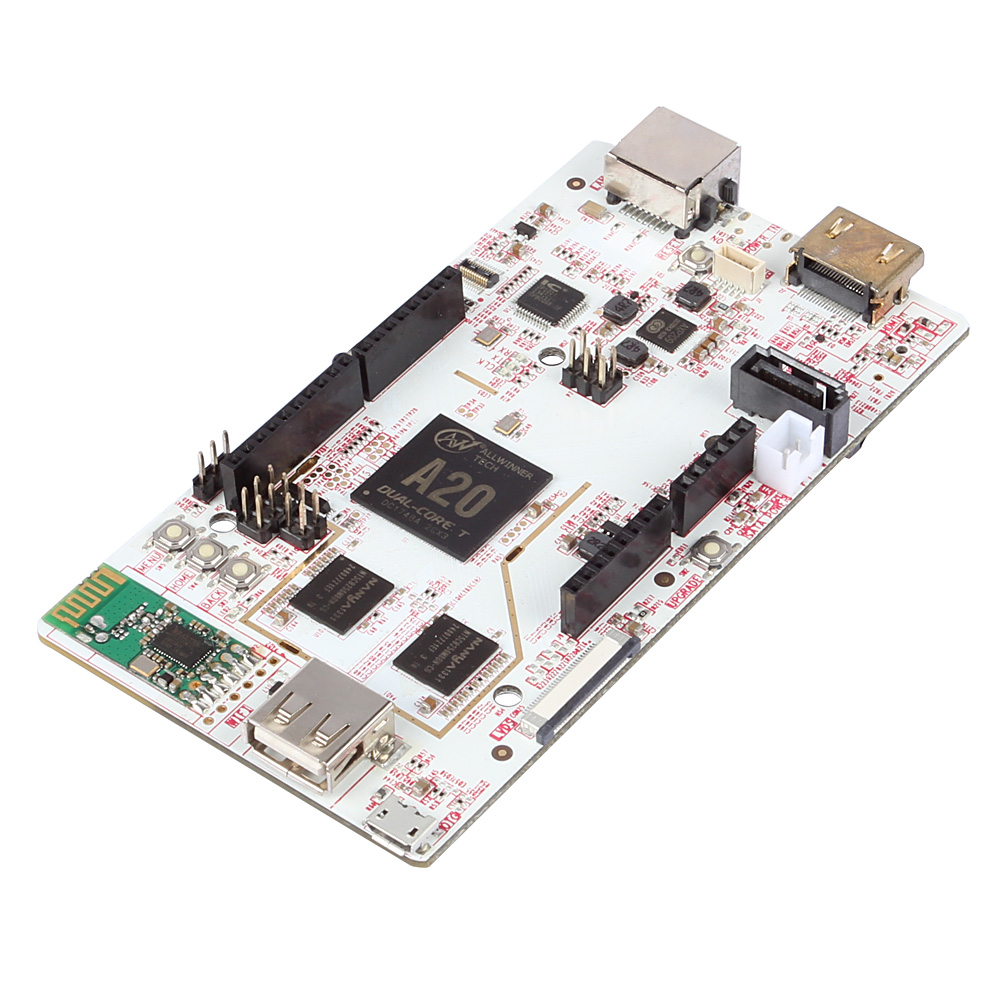 pcDuino V2
If you are looking for a mini PC that runs PC like OS on Ubuntu and Android ICS, then check pcDuino out. The newest version pcDuino V2 is a high performance, cost effective mini PC platform, and has hardware headers interface compatible with Arduino, HDMI output, SD card slot, and USB plugs. It is powered by 1GHz ARM Cortex A8 CPU and features 1GB RAM and 2GB FLASH. Specially targeting the fast growing demands from the open source community, the platform could run full blown PC like OS with easy to use tool chain and compatible with the popular Arduino ecosystem such as Arduino Shields and open source projects.