A year later, once again we ushered in the 2015 Intel IDF (Intel Development Forum) in shenzhen, China. In addition to emphasizing again the importance of cooperation with Chinese companies, Intel has said it would continue to develope relationships with more local manufacturers of industrial innovation, to promote the continuous growth of the data center, to seize opportunities in innovations in energy efficiency and traffic pollution monitoring, and also to develop a new generation of computing and Internet solutions for the maker community. In all, Intel's win-win cooperation with China has undoubtably become the foundation of its continous development today.
It is worth noting that last year Krzanich, CEO if Intel announced the growth plan of tablet market, namely tablet PC shipments to 40 million units in 2014. Intel has now completed 46 million units, which is more than expected. Among them, the contribution of the shenzhen local industry circle is significant. After missing the hottest trends in mobile industry for a few years, Intel's now catching up fast.
RealSense sensing technology: the new use of visuality
In the field of PC, in addition to the dimensions and combined mode innovation at present stage, Intel is aiming at innnovations in human-computer interaction and wireless technology, while RealSense 3 d technology is undoubtedly the most heavily promoted technology this year. This technology is adopted on photography, an application with the depth of field sensors, and can accurately identify gestures, or accurately capture the motion characteristics of human body.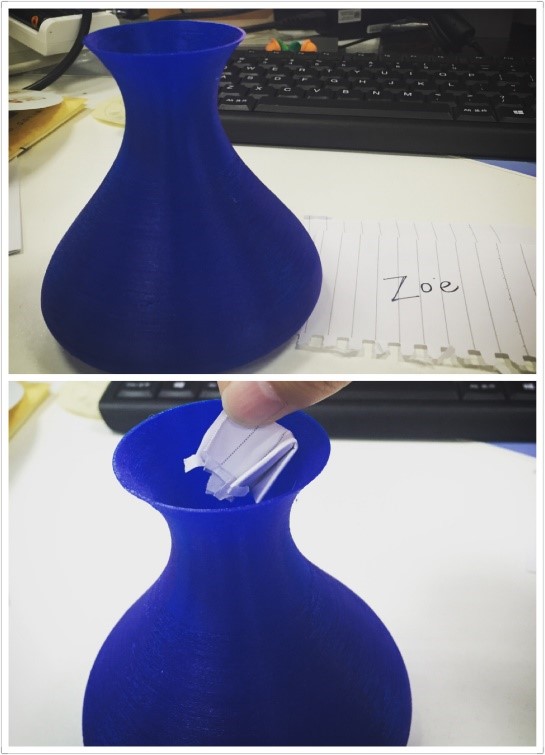 In addition to 1 second fast unlock mechanism, this technology can also be controlled with hand gestures in interesting games and software. Intel's goal is to create a new, more convenient way of human-computer interaction.
There is an onsite practical RealSense demo: 3d sensing technology in collaboration with JingDong(NASDAQ:JD) warehouse management. Staff could be obtained by shooting the goods items, the size of the data which need to come to the packing size. In addition, the device can also be calculated according to the freight space box optimal placement plan, further improve the efficiency of the staff.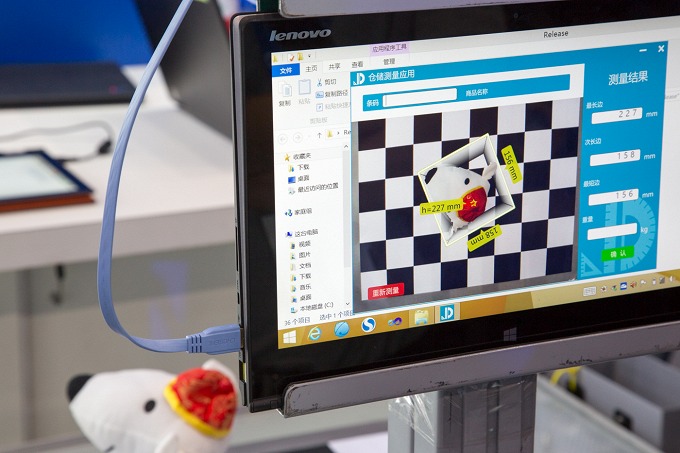 We have great expectations on Intel RealSense 3d sensing technology, for example, it can be used to develop precise augmented reality game, to integrate the virtual character in the real environment; or to be loaded on the unmanned aerial vehicle (uav), and to construct the three-dimensional scene.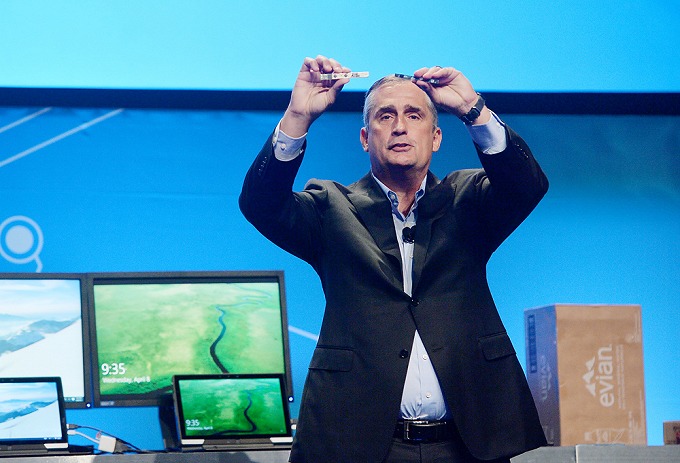 Intel also introduced a new RealSense phase module, it is thinner than the previous generation with lower power consumption. In the future in addition to the field of PC and tablet, Intel will also introduce the RealSense technology to mobile phone platform.
A new series of Atom, and the upcoming Skylake
Intel annouces the new Atom series x3, x5 and x7 platform in processors. Compared with the main desktop computing the Core of the brand, the Atom Atom series is mainly developed for tablets, smart phones and the Internet gateway domain and a series of wide range of equipment.

The Atom x3 series is adopted by the SoFIA architecture, integrates the communication module, mainly for low-end phones, tablets and other devices. Intel said it would launch communication chip micro cooperation and core SoFIA - 3 g R, and several original ODM is also based on red core micro provide x3 processor platform reference design for the development of related products, new products will be in the second quarter is expected to have on the market.
And Atom x5 / x7 is adopted 14 nm process, support 64, mainly engaged in the 7-10.1 inch tablet or mixing equipment, such as Microsoft released earlier Surface 3, pick up is based on Cherry Trail 14 nm structure of the Atom x7 - Z8700 processor.
As for the sixth generation of 14 nm Skylake core processor, Intel also revealed some news today, is expected to be in accordance with the previous plan later in the year dawned, further promote the development of fan and ultra thin PC devices.
Curie microchip: designed for wearable devices
In wearable devices and the Internet of things can anticipate the next potential market, such as Intel apparently did not give up the opportunity to enter. Show at the meeting of the new Curie microchip is for wearable devices. It is suitable for not only our common smart hand ring, smart watches, can also be used for objects such as rings, bracelets, hanging ornament. Although only about the size of a coin, but the Curie on besides a Quark processor, also equipped with a motion sensor, bluetooth radio frequency, battery charging control, etc.
Application in order to let more people faster Intel Curie, Intel also provides a set of small, very efficient, and open source code of the real-time operating system (RTOS), equipped with a special wearable reference application, further meet the needs of developers on the Internet of things.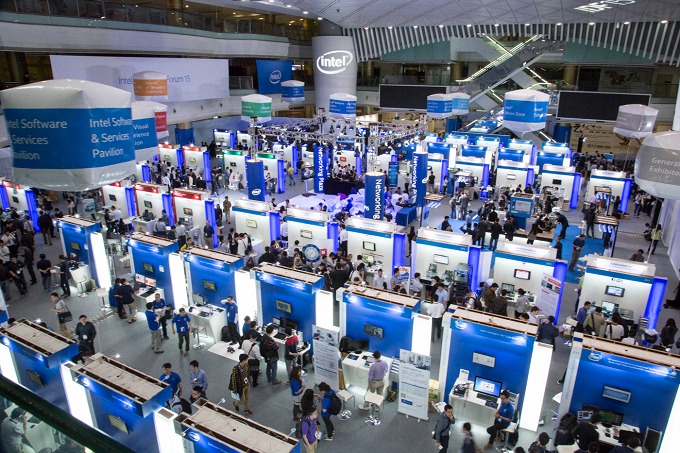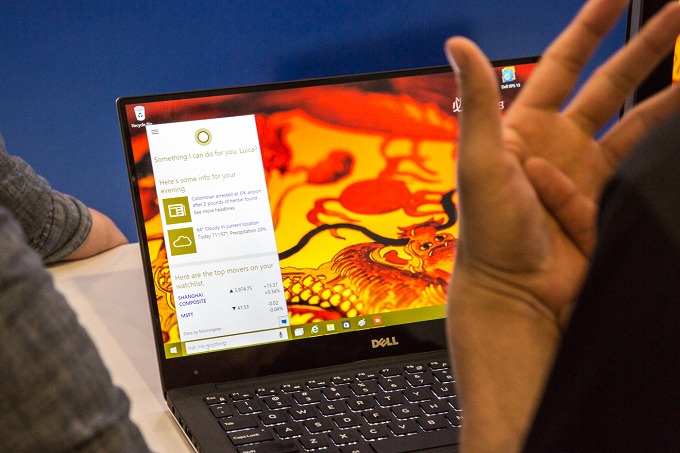 The Internet of things
Krzanich shared two cases in energy management and air pollution.
Intel and the Vantron cooperation, deployment of the iot system in Beijing friendship hotel, in different ways, reduce the energy consumption of the hotel, the energy consumption was reduced by 15%, save up to 6 million yuan a year for hotel.
Air quality in Intel Labs, set up a system, in China, Intel Labs also design the intelligent vase, near the detection of air quality. Intel also cooperate with company in chengdu, the use of Edison set up air monitoring system, then a Chinese company called Cylan based on continued development of this system, the design of air quality monitoring system solutions.
Intel hopes to be able to partner with more partners in China, including Foxconn, Tencent, JingDong and DFRobot, Seeedstudio to promote its Edison series IoT solutions in China.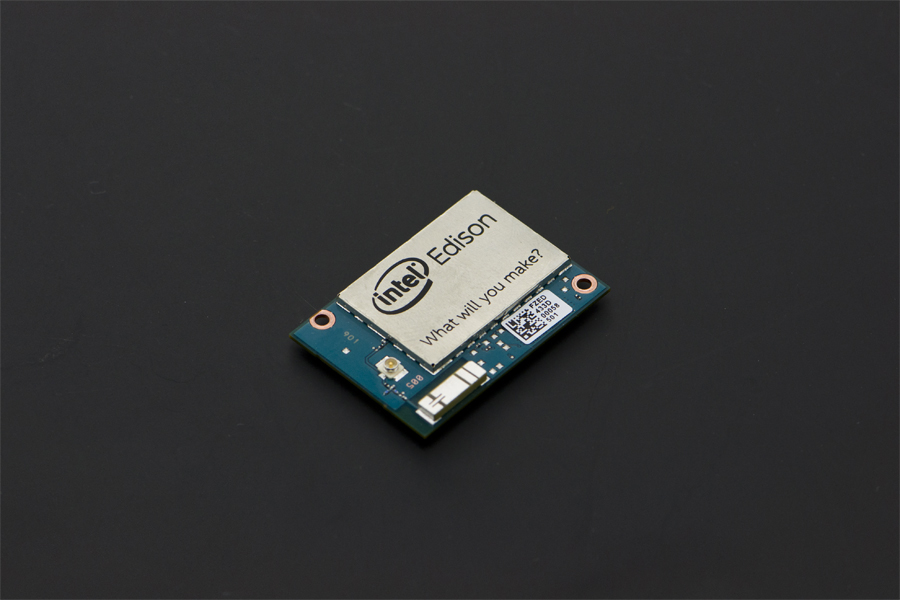 More cooperations
Intel will invest 120 million yuan, to initiate the world's first "Intel makerspace accelerator" program, and setting up angel fund of 80 million CNY for guest and start-up venture and industry incubation service.
In addition, Intel will further extend "turnkey" project, as an important plan Intel cut into the tablet market last year, this year, Intel will continue to help clients and supporting manufacturers, BOM to reduce costs, shorten product time to market, provides the reference design can be customized; And in the field of Android, Intel will build tool suite, to provide support for 64 - bit ecosystem, hope at the lowest price the most competitive tablet products.