NEWS
STEM
Robotics
Work, play and STEM: How robotics will bridge the gap
This is a byline article written by Ricky Ye, CEO of DFRobot, originally on RoboHub.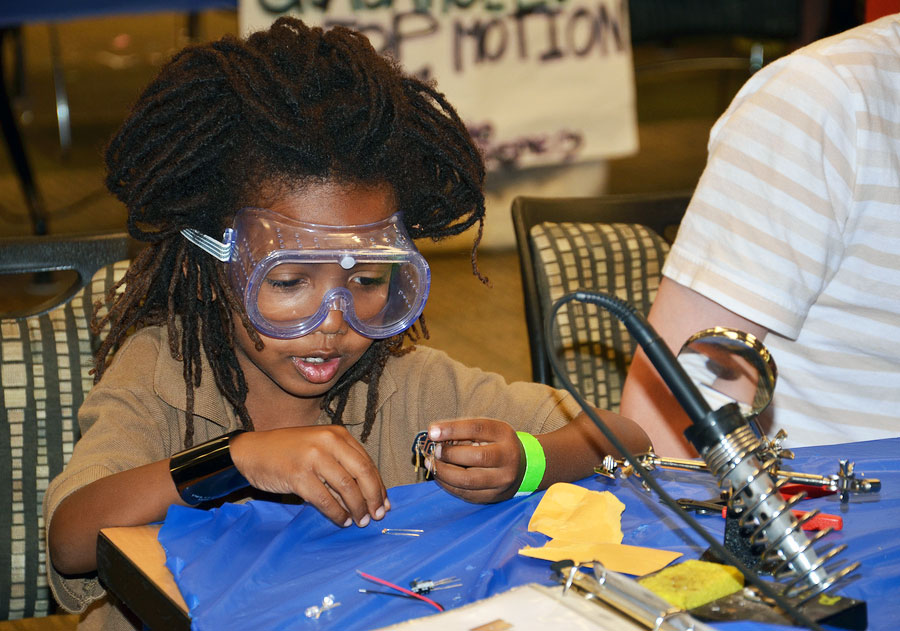 As advancements to how we approach STEM education and initiatives are on the rise around science, engineering and mathematics, we're seeing a greater impact on how we recognize children's development and understanding of now-vital tech skills, robotics will continue to play an important role.

To better understand the role of robotics in STEM education, let's take a step back. According to the MIT Media Lab, coding has become the new literacy, meaning that, in this context, children must learn to design and create digital technology via honed skills such as programming. This said, currently, only one in 10 schools across the United States actively teach children to code. This suggests that the majority of students nationwide – despite the critical need to hone STEM skills – is not receiving institutional support, and must therefore rely on their own initiative, or their family's.
The Future of STEM is Synonymous with the Future of Work
Schools must more rapidly adopt implementation of STEM-based programs, especially those including programming and coding instruction, particularly as such skills will become more essential than ever before. This is the case due to a specific practical reason: work, and the job market. According to Oxford University, as many as 47 percent of jobs in the United States will become wholly automated within the next 20 years. This will lead to a transformation of labor, and will generate new job opportunities.

Another university – the University of Florida – has also found that demand for STEM-trained workers will not only drastically increase in the United States, but also across the globe. The research independently studied student interaction with educational robots and resulting STEM understanding. Using educational robots to facilitate elementary school students' understandings, the study found an improved attitude towards mathematics among students. As well, the student group working directly with robots demonstrated a higher depth of knowledge of and efficacy in math, science, engineering and tech. What's especially notable about this study is that it aligns with a movement towards STEM education at even the elementary level. To date, robotic education has been targeted towards the secondary education level, which must change.

Currently, we're seeing robotics set on a trajectory to impact wide-ranging fields such as medicine & medical, industry, military and disaster relief. In addition, according to analyst firm Forrester, by the year 2025, 16 percent of today's jobs will have given way to automated positions. That said, the equivalent of nine percent of job growth will occur – not only as industries expand, but as new positions and job categories such as robotic repair and maintenance are created. Furthermore, by 2019, 25 percent of all job tasks will be offloaded to either software robots or physical robots. The impact of robotics is unavoidable, which makes STEM skills both essential and synonymous with the future of work.
The Next Computer Industry? A State of Play
From our perspective, in the next decade, robotics will become the next computer industry. For instance, robotic use will continue to become standardized, as robots will aid in processes such as manufacturing, security and even household chores. To put it simply: this means that education around robotics—led by STEM initiatives—will be even more prominent, similar to the rise of computer tech in the late 1980s.

Just as software engineering led us into the digital age, today, robotic education will prove to be an essential bridge to the future of innovation. To achieve this and to implement STEM-minded education programs, institutions must fully embrace initiatives spurred by major tech companies, such as Google's recently announced Expeditions Pioneer Program. Promoting virtual reality in the classroom, the emphasis is on merging tech and learning. In addition, city and even state governments must allocate resources to support tech in schools. Taking New York as an example: the city recently unveiled a plan to offer computer science to all students within the public school system within the next decade.

To efficiently promote STEM skills among children, toy developers must also have a stake in STEM initiatives. By providing children with gaming options that offer both pragmatic tech-forward skills as well as a traditional sense of play, toys—for example by way of robotics (think open source robot)—can bridge the gap between both digital and physical gaming worlds. This brings robotics to life, and in effect, ensures children will experience STEM opportunities not only in the classroom but also at home, making the future of robotics bright.
About the Author

Ricky Ye is the CEO of DFRobot, a robotics and open source hardware provider that is dedicated to creating innovative, user-friendly products that foster a strong community of learning. Ricky and his team are focused on home robotics, technologies and applications.

Ricky is a graduate of the The University of Nottingham where he received his Ph.D in robotics.