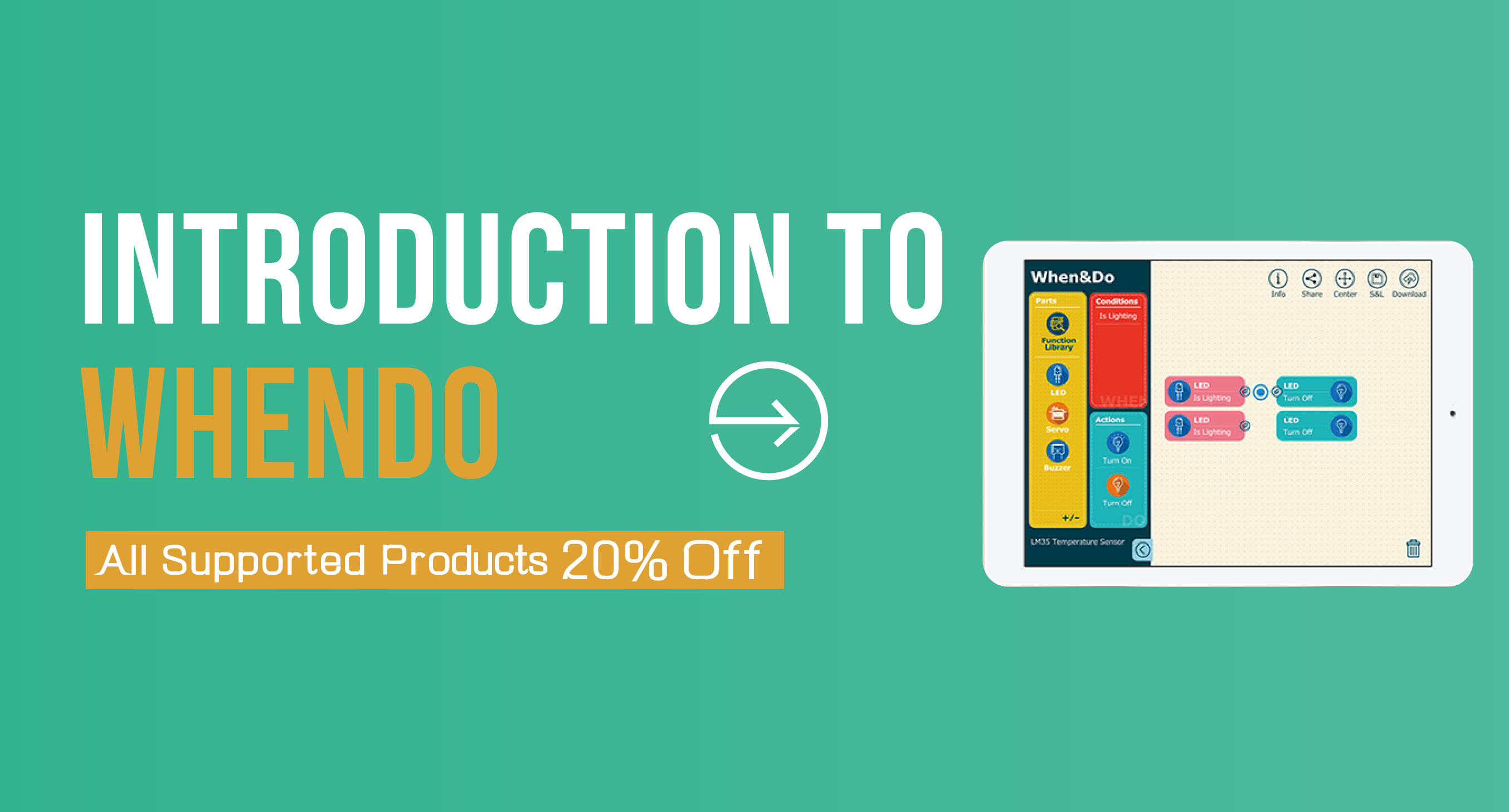 Designed by makers, and for makers, WhenDo is a comprehensive graphical programming developing tool based on Arduino. WhenDo is the most sufficient way to learn about Arduino and every basic programming logic. WhenDo comes compatible with all Arduino MCUs that have Bluetooth 4.0 capability.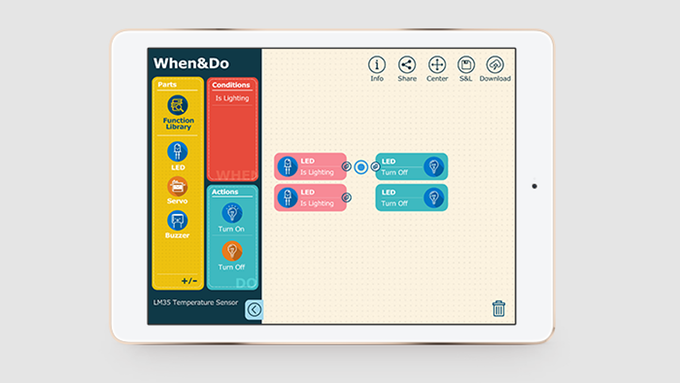 Features
- Graphical Programming
In this graphical programming language, users just need to drag condition and execute blocks and freely combine them. This development tool applies many interesting functions that the Arduino can accomplish in WhenDo.
- Clear and Meticulous Logic
Each valid sentence involves three elements: When block (condition setting), Centre Node (combine When & Do block) and Do block (execute setting). Besides, the whole interactive User Interference environment is a big loop, which repeatedly run the program statements.
- Cloud Server Compile
Excellent file transfer and compile based on Ubuntu server.
Remote access to various libraries to improve its capability.
- BLE Download
Wireless download the program through Bluetooth 4.0 Arduino devices.


WhenDo-Supported Products 20% OFF during Thanksgiving Sale.