Hi folks,

It's been a while since our last product post. With the Chinese New Year coming under way, we round up the most exciting new product announcements in January.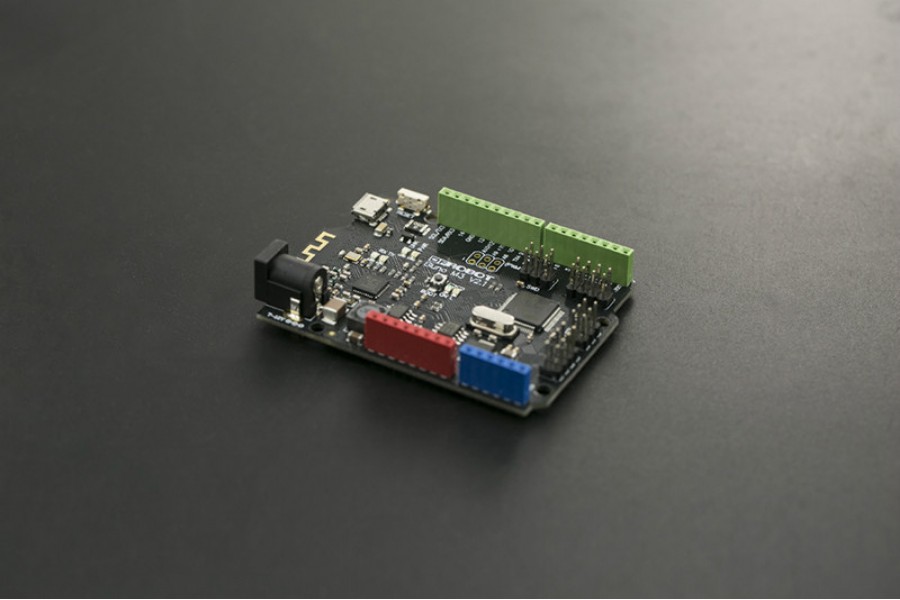 The Bluno M3 is a new Arduino compatible prototyping platform based on a 32-bit ARM processor. This microcontroller integrates a Bluetooth 4.0 chip and a STM32 ARM controller on the board. As a member of Bluno family, Bluno M3 inherits most common Bluno features, such as bluetooth connectivity, Bluetooth wireless programming and mobile phone controlling. In addition, thanks to its new 32-bit microcontroller, Bluno M3 has a much more powerful performance, more storage space and more interface resources.

The ARM processor is famous for its efficient processing performance, but one of the downsides to this is that its developing environment is also quite complicated. BUt the engineers at DFRobot has been trying very hard to solve this: the rewritten underlying protocol and development environment have been rewritten to accommodate for Arduino language usage, giving it full Arduino compatibility. Bluno M3 has 512K flash memory and 64K SRAM, and the integrated Bluetooth 4.0 (BLE) supports Bluetooth wireless control or Bluetooth wireless programming.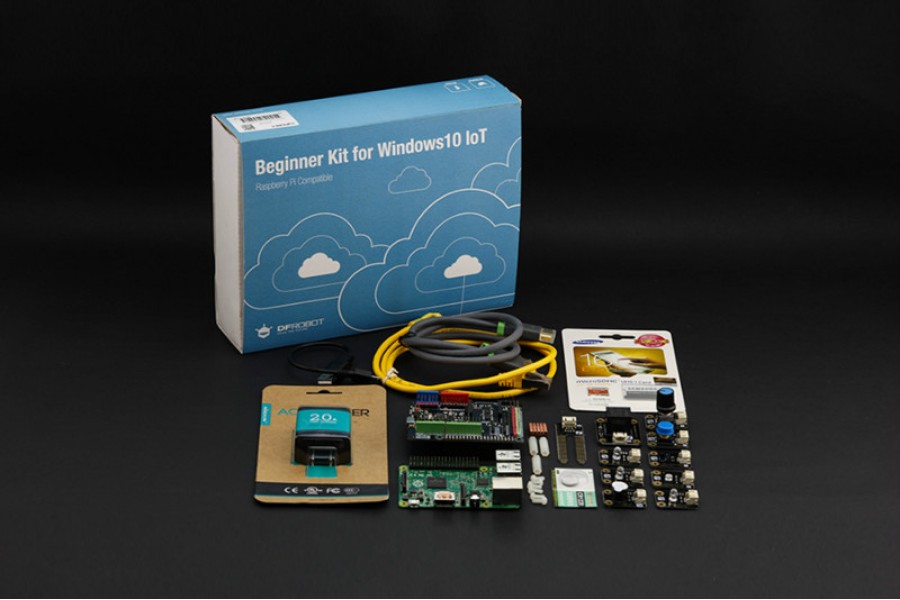 This is the basic Raspberry Pi 2 Model B development kit designed for Windows 10 IoT. The second generation Raspberry Pi is more powerful than its predecessor, with an ARM Cortex-A7 quad-core CPU. This gives it a lot more exciting capabilities that can be used with this kit.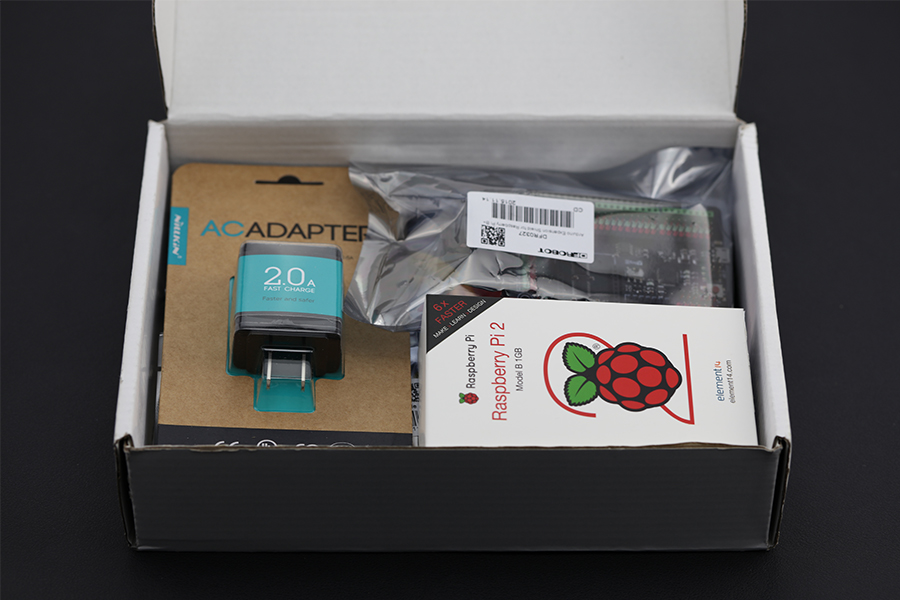 The IoT beginner kit comes with basic sensor modules such as a push button, LED module, temperature sensor, light sensor, flame sensor and soil moisture sensor. The included WiFi module makes it possible to connect to the Microsoft's "Azure" Cloud service easily where you can upload your sensor data to the database.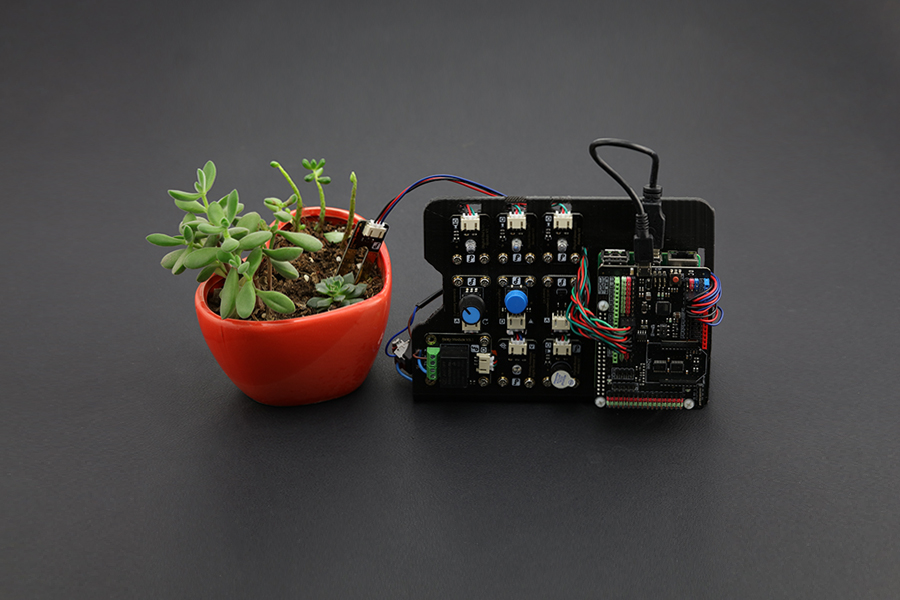 After learning how sensors work, you can build simple applications like an indoor temperature alarm or a fire alarm. The relay module even gives you the ability to turn devices on and off remotely in your home, office or garden. You can set up a device to turn on all the lights in your house at a certain time. Why not set up a machine to feed your fish when they are hungry? When your plants are thirsty, have them watered automatically! There are many fun applications for this kit. Experience the magic of Windows 10 IoT!
The IoT world is coming, and it's going to be even bigger than the internet.

If you have a computer, a mouse and a keyboard, you have everything you need to use the internet - BUT, in the IoT world, you are able to add sensors to the mix, bringing you even greater possibilities.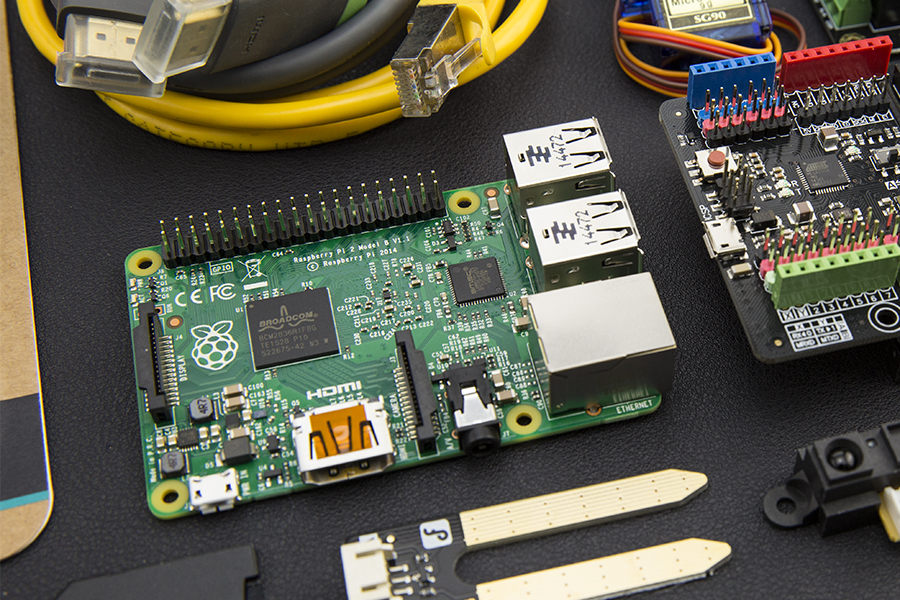 This kit includes all the basic IoT sensors modules you will need to start playing with Microsoft Windows 10 IoT and the "Azure" cloud service. In addition, we haved included some extra toys: a USB touch screen, a 9g servo, a PIR sensor, a UV sensor and a USB Camera.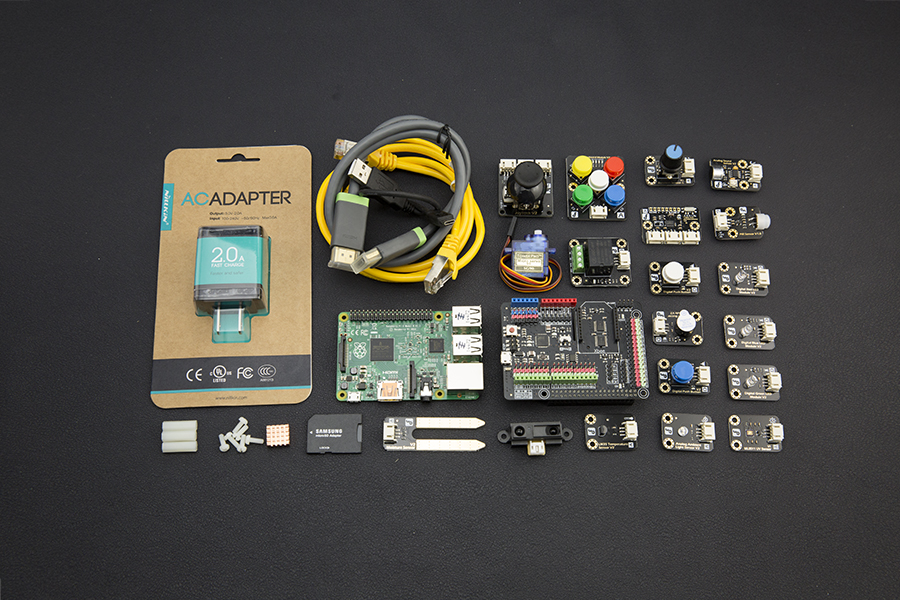 Here are a few simple ideas for the projects you can create with this kit:
With the USB touch screen, you have a low-cost simple user interface for your project

A Servo is the most commonly used actuator in robotics. Combine some servos with a USB camera and you can build a pan and tilt automated home monitoring system that will keep your home and family safe

A UV sensor is an excellent tool for a wearable device. Why not make a shirt that can change color based on the light surrounding it?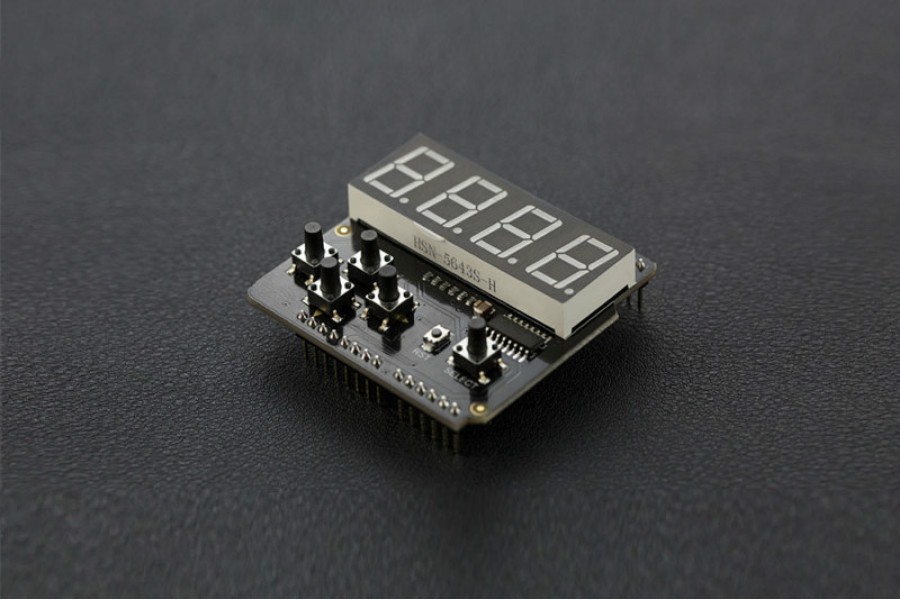 The LED Keypad Shield is an Arduino expansion shield with a 4 digit 8 segment digital tube display (common cathode). It has 5 buttons that can be used as menu select buttons or control buttons, using I2C to drive the digital tube for an easy user experience.

Also comes in LCD version: (DFR0009)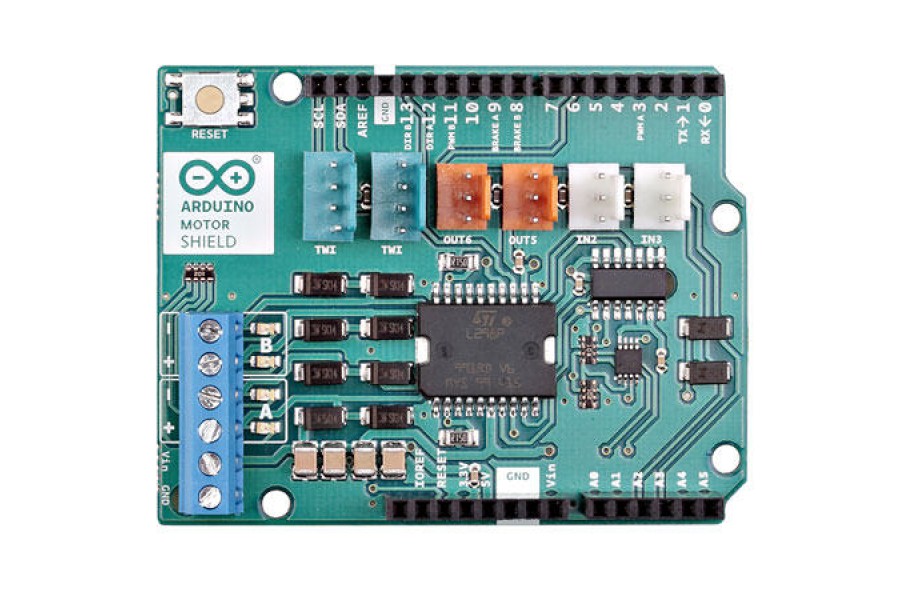 The Arduino Motor Shield is based on L298 (a dual full-bridge driver designed to drive inductive loads such as relays, solenoids, DC and stepping motors). It helps you drive two DC motors with Arduino board as well as control the speed and direction of the two motor independently. You can also measure the current absorption of two motor respectively. The shield is TinkerKit compatible so that it is convenient and fast to plug TinkerKit modules to board to creat projects.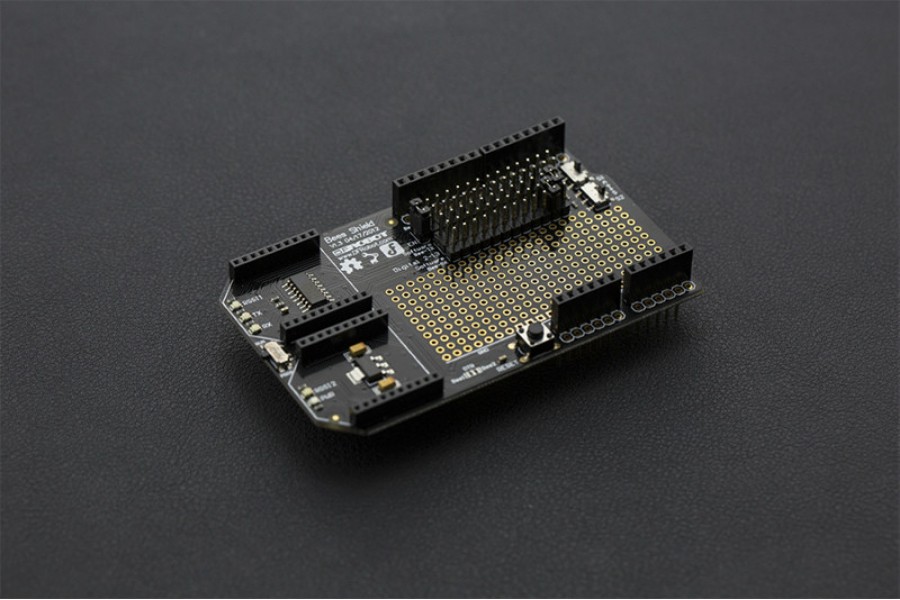 Ever been in a situation where you need two communication methods for your project? How about when a serial port is occupied by another serial device, and you still need to setup wireless communication?

This shield can solve these problems. The Bees shield is compatible with Arduino boards such as UNO R3 and Leonardo. It has a large prototyping shield giving you plenty of space to experiment and add extra components to your project. Thanks to this uniform interface, there are many devices compatible with the xBee socket: xBee, WiFi xBee, Bluetooth Bee, zigBee, etc.

The Bees shield is stackable and practical; it gives more flexibility to your projects. Although it is an old design, it is still very practical!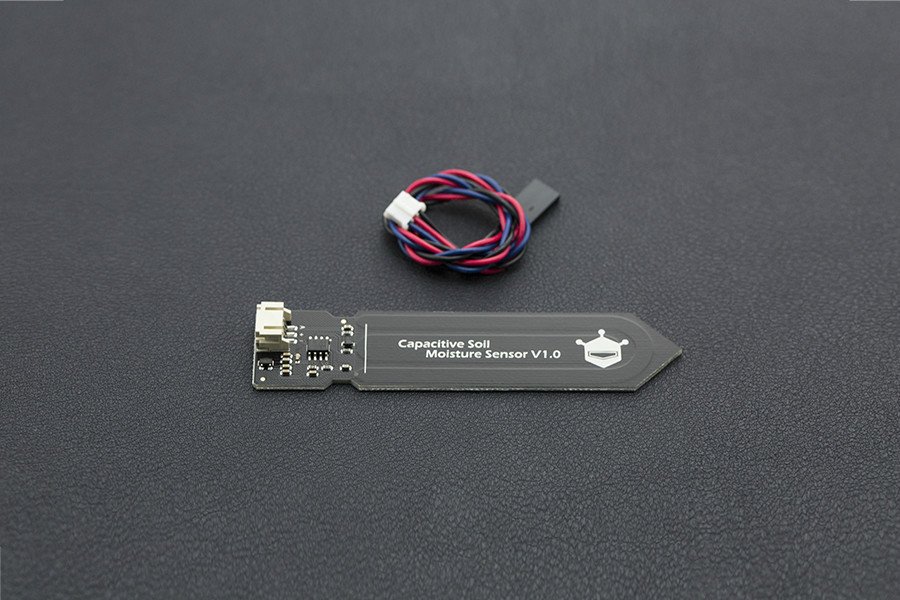 This product measures soil mositure levels by capacitive sensing, rather than resistive sensing like other types of moisture sensor. It is made of a corrosion resistant materal giving it a long service life. Insert it into soil and impress your friends with the real-time soil moisture data!

The product includes an on-board voltage regulator which gives it an operating voltage range of 3.3 ~ 5.5V. It is compatible with low-voltage MCUs (both 3.3V and 5V logic). To make it compatible with a Raspberry Pi, an ADC converter is required.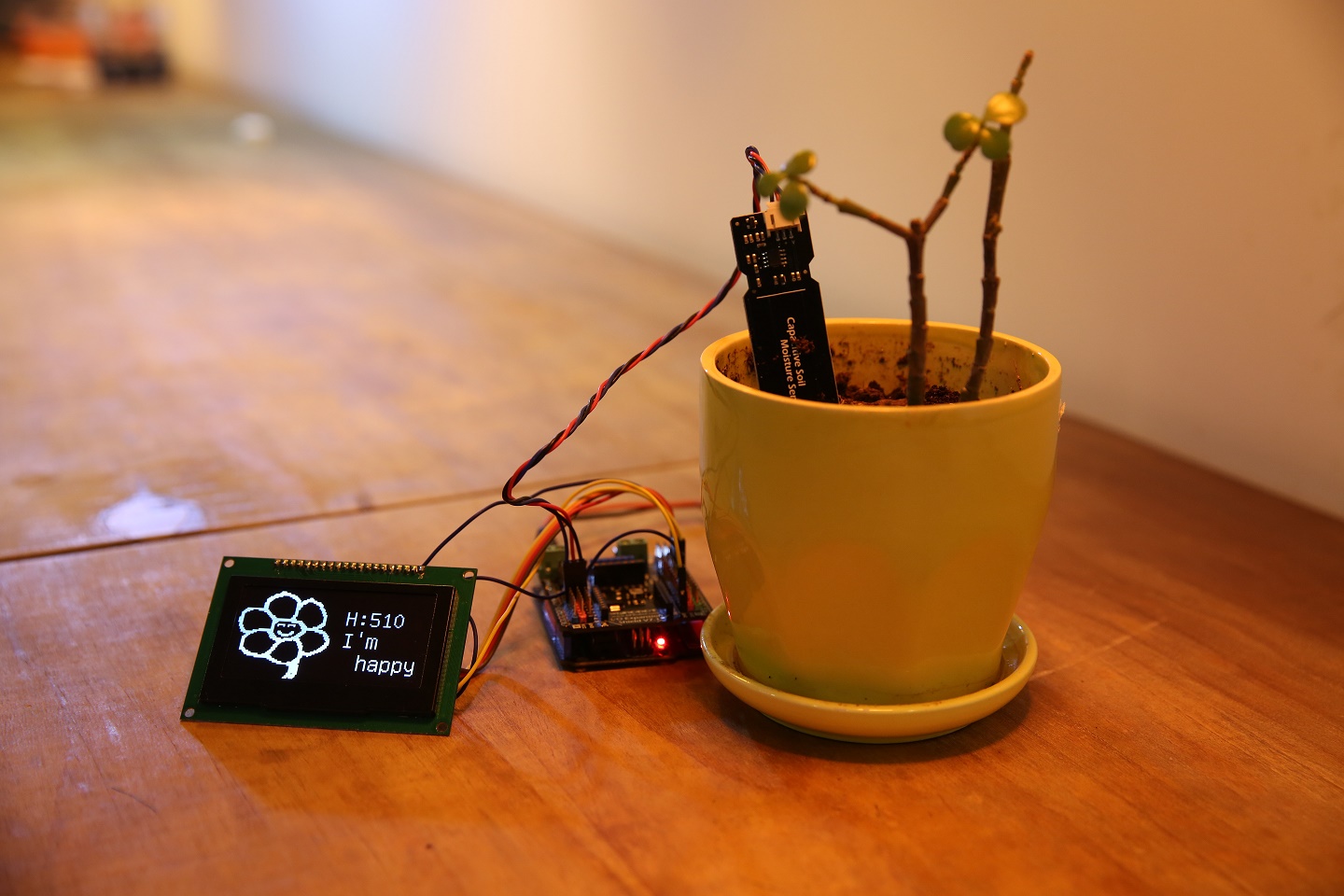 This sensor is compatible with our 3-pin "Gravity" interface, which means it can be directly connected to the Gravity I/O Expansion Shield.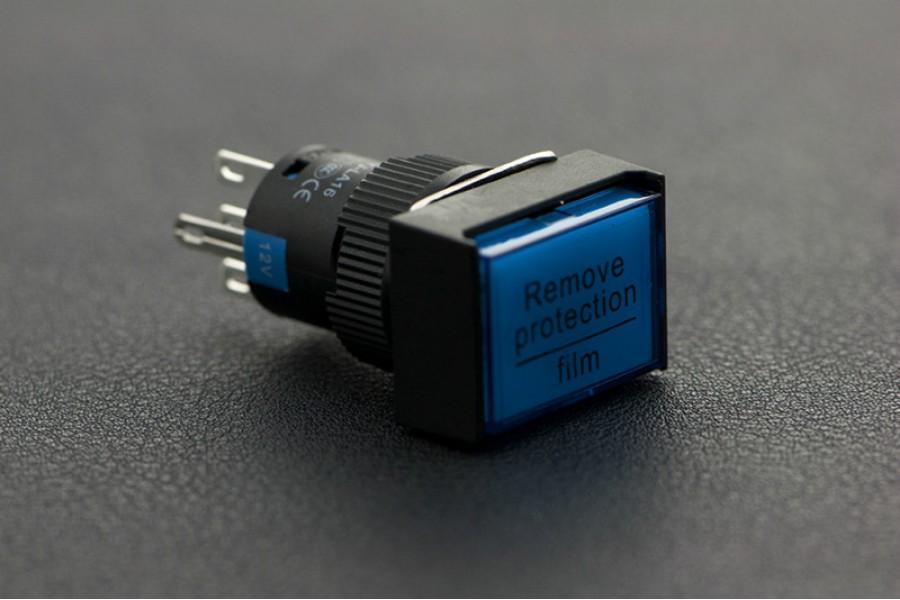 Comes in your choice of red, green, blue, yellow or white. This button locks and lights up when pushed. It's perfect for DIY projects which require a button and it's easy to mount in any kind of enclosure. It has a coloured plastic cover with a black base. The included LED has a built in resistor which allows it to support a voltage range from 5V~12V. With a mechanical lifetime of 5 million pushes, it is safe and reliable.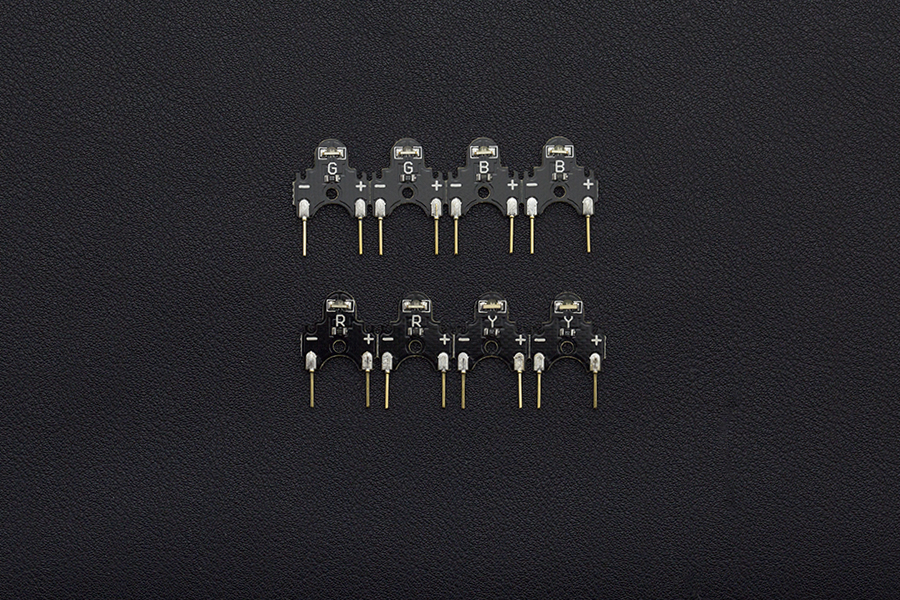 Breadboard-Plugin Components Pack is a new kit designed for breadboard experiments. It provides all kinds of components, such as resistors, capacitors, diodes, transistors .etc in just one pack. The module pins are made with gold-plating technology, so solid and durable that can be plugged onto the breadboard directly. Easy, reliable and reusable, this is the Breadboard-Plugin Components Pack.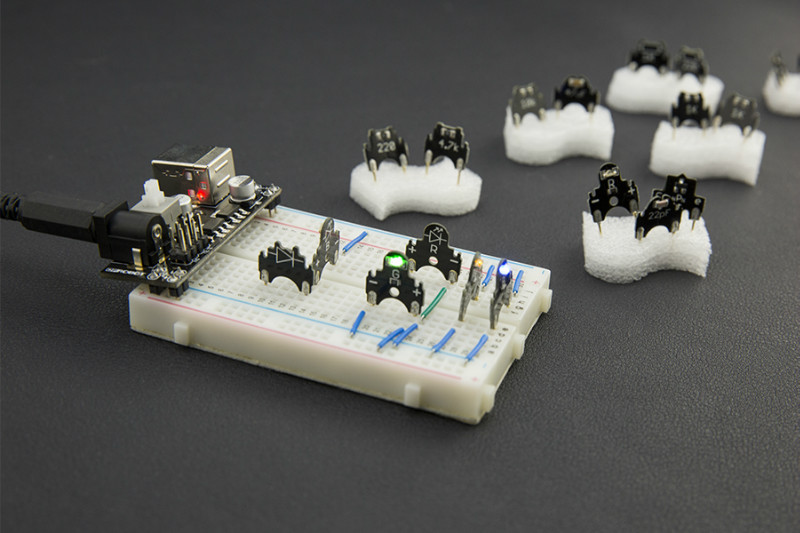 This innovative approach will solve the following issues caused by using DIP type of components:
Hard to read the value (Resistor color codes)
Severe deformations of the pin after used, non-reusable, not environment-friendly
The pin diameter is too thin or too thick, poor match with the breadboard hole
Confused the order of transistor "e", "b", "c" pins
Usage problem: Most of sensors and actuators require 3 interfaces: Signal/VCC/GND, you have to use the jumper wire for the connection, messy and unreliable.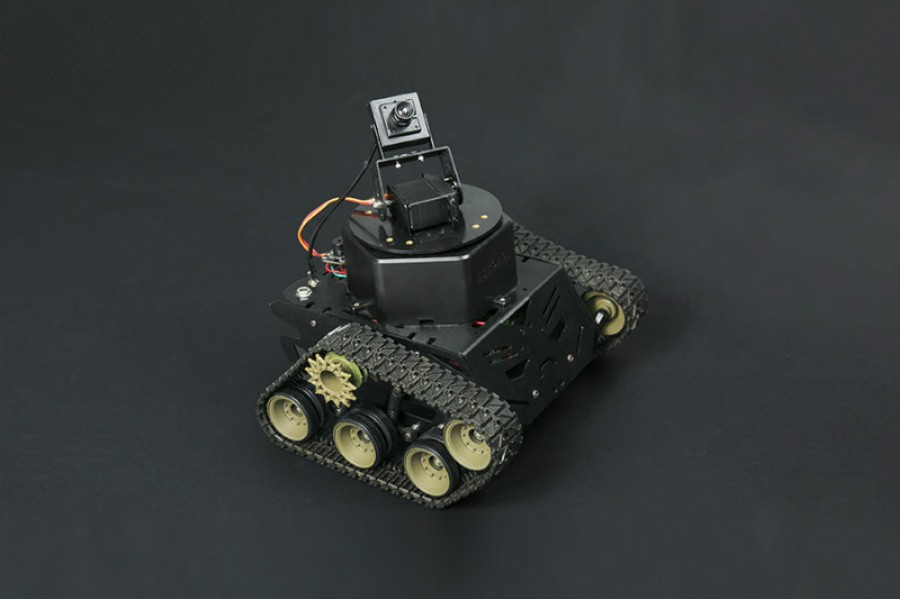 The Devastator Tank mobile platform kit is a multi-functional robot platform kit. Its functions include obstacle avoidance, real time monitoring and a full range angle of view.

The Devastator kit provides you with everything you need to build your own tracked platforms. It is expandable so you can add various sensors and modules to adapt to different situations. Its high strength aluminium alloy construction makes it extremely solid and durable. This is an excellent kit to further your robotics knowledge!
What separates this platform from the others is its microcontroller – Romeo for Intel Edison.. This MCU benefits from the high performance of the Edison MPU which can run a Linux OS, giving the Devastator a brain with more processing power. Using the Devastator kit makes it easier than ever to implement remote control and real time monitoring. The included USB camera gives it a pair of eyes that you can view in real time through a web browser on your PC or phone via WiFi. The on-board color-coded headers are compatible with most of DFRobot's sensors and modules, making it super easy to expand the kit's functions.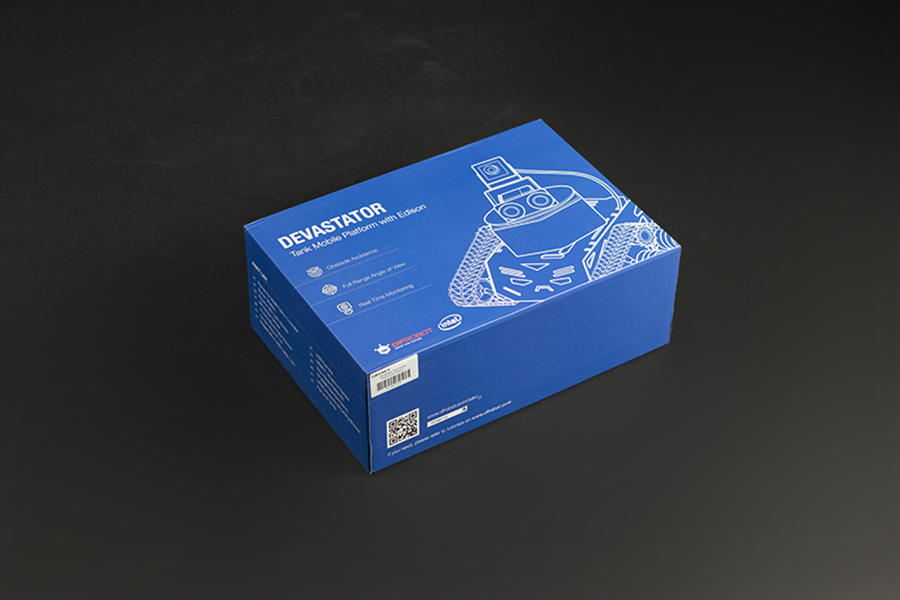 This Devastator Tank Mobile Platform for Edison is upgraded from the old version. New features include:
Two high-torque metal gear motors with metal shafts for improved speed and payload capacity
High performance suspension for outstanding mobility across a range of terrains
A Hexa Base Rotate kit with servos for a full-field of view

Step-by-step instructions for setting up the microcontroller will be provided on the DFRobot website. Please check the documents section for more details.