Anniversary Sale Has Launched!!! (2017 Jul. 10 - Jul. 12)
Time: Jul. 10 - Jul. 12 (Time Zone: GMT +0)
It's DFRobot's Birthday! We are thrilled to be celebrating our 7th anniversary and want to share it with you.
Here is what will be going on:
1. Day Flash Deals ( 50% OFF)
2. Store Credits Reward (Every order placed between Jul. 10 and Jul. 12 will be refunded 10% )
Daily Flash Deals:
This could be the only chance to get a special price for these best sellers.
More special offer can be found in here>>>
Don't miss the product list in other tabs.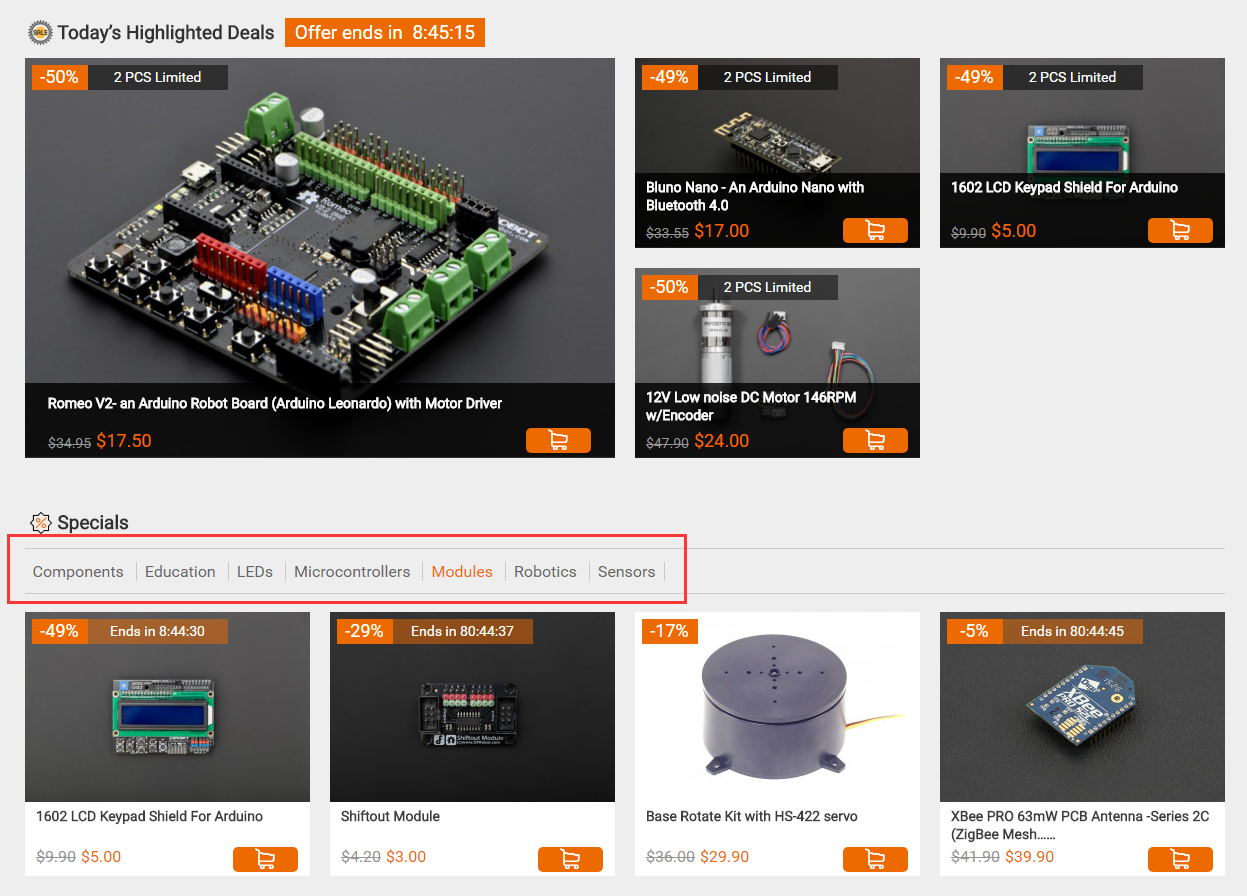 Please note: Your shopping cart capacity is limited to two pieces per item.
July 10
Please note: All the store credit will be added before 17th of July.
Distributors are not eligible for offer
Worldwide Free Shipping
Orders over $150 - Free shipping
Terms and Conditions:
PCB orders are not included
Distributors are not eligible for offer
Shipping is handled by DHL. In most cases, it takes 3-5 working days to arrive.
Orders over 2KG or orders from countries in Zone 9 are not eligible for free DHL shipping due to customs fees
Share your project and get $200 reward
Click here to see more details