Christmas is just around the corner. We have been waiting all year and it's finally here. By the end of this year, we appreciate for everyone that we have encountered and welcome you all to celebrate this Christmas.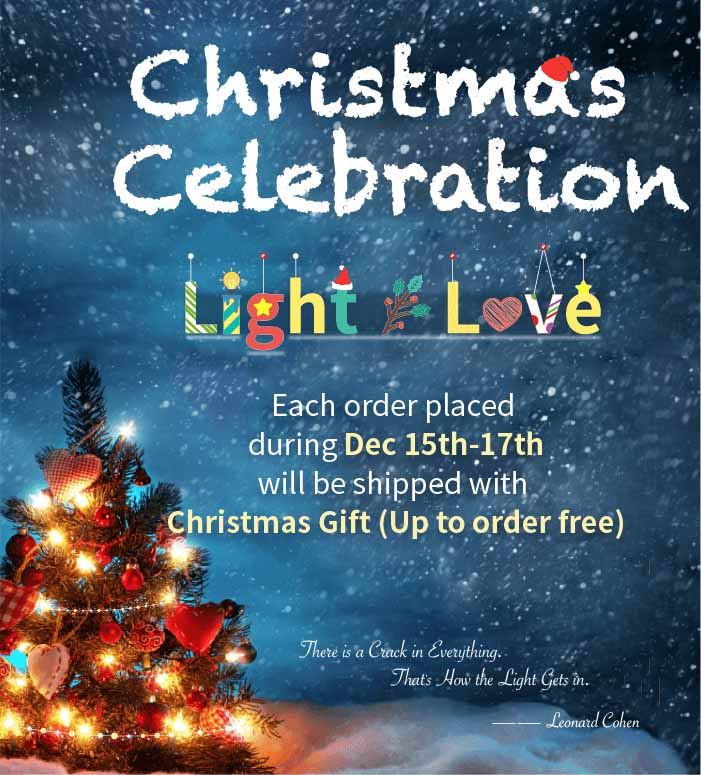 Event Duration
Dec 15th-17th (GMT +0)
HOW TO PARTICIPATE
Event I. Christmas "Battleground"
Any order placed during 15th - 17th Dec will be shipped with a Christmas greeting card along with a Christmas code. You will find the code by scratching off label on greeting card and get the corresponding reward according to code list below. All the greeting cards will be randomly placed.
Winner Winner, Chicken Dinner.
The luckiest reward will get the bonus of Free Order!!!
| | |
| --- | --- |
| Code | Reward |
| DFSanta | Order Free |
| Bluno | $50 Reward |
| LattePanda | $30 Reward |
| Firebettle | $20 Reward |
| Romeo | $10 Reward |
| Gravity | $5 Reward |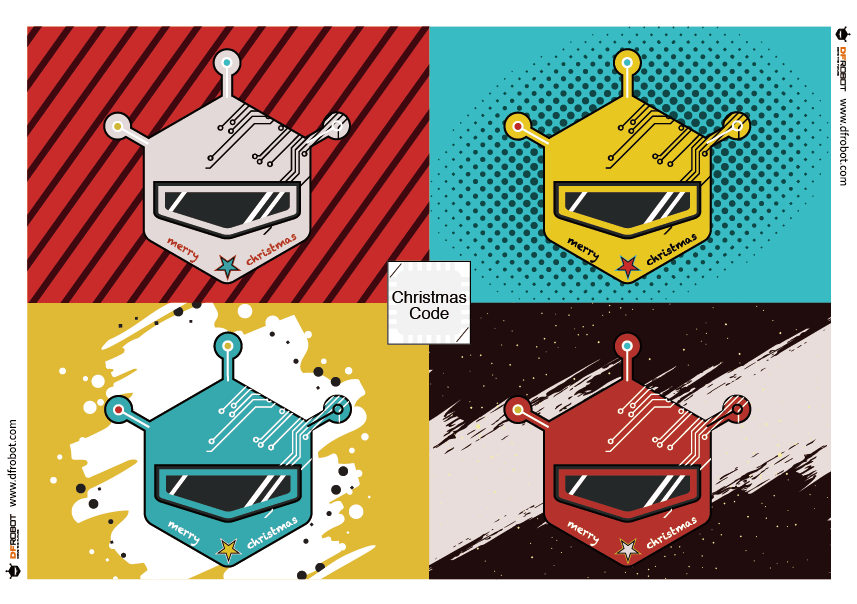 Christmas Code Position
Once you get your code, please message your order number along with the image of your greeting card to DFRobot Facebook so that we could bind the reward with your account. Usually it will take 2-3 working days to verify and return dollar reward in the form of store credits to your account. Store credits will be automatically applied to the next order.
**Note: For order free rewards, we will return the equal amounts of your order charge (shipping fees are excluded) back to your account in the form of store credits.
***Note: You can check shipping information and delivery time to ensure you will pick up your order before Christmas vocation.
Event II. Christmas Light Sale
During Dec 15th-17th, you are welcome to apply Christmas coupon "CMas10" to enjoy a 10% off on all LEDs, LCDs & Displays products.
**Note: Do remember to apply coupon code before check out.
***Note: Check the tutorial to apply a coupon to your order
****Note: Distributors are not eligible to attend this Event.
"There is a Crack in Everything. That's How the Light Gets in." -- Leonard Cohen
We hope those bright lights will guide you towards a delightful Christmas Time.

Sincerely,
DFRobot Team.