Dear customers,
DFRobot will celebrate the National Day from September 28th, 2023 to October 6th, 2023.
During the holiday, you are free to place orders. All inquiries and orders placed during this period will be processed after we resume normal operations on October 7th.
Thank you!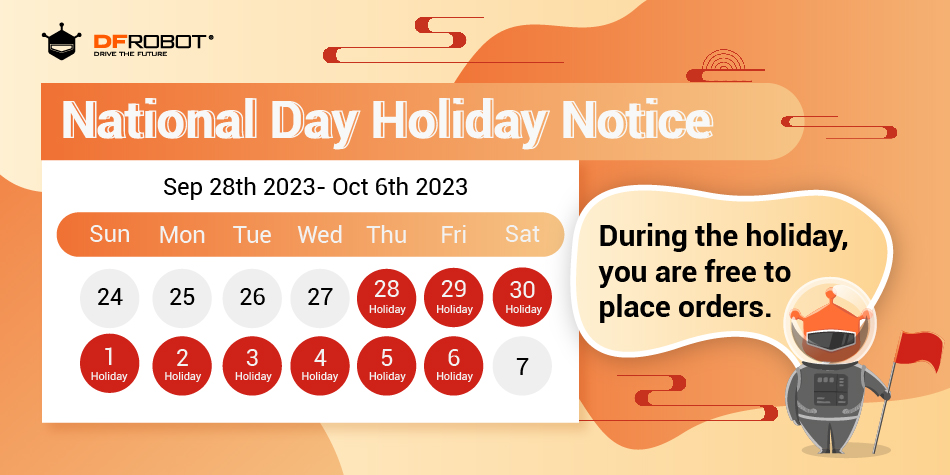 IN-STOCK
Raspberry Pi 4 Model B Single Board Computer (4GB)
New Arrival
15.6 Inch 1920x1280 IPS Type-C Touch Screen & Display for Raspberry Pi / LattePanda / Jetson Nano Single Board Compter
Romeo ESP32-S3 Development Board for Robotics FPV RC Car
NVIDIA Jetson Orin Nano 8GB Developer Kit
Arduino GIGA R1 Wi-Fi Development Board (Pre-Order)
Benefits
Free Shipping Coupon (Upgrade Gift)
How to upgrade your VIP account quickly?
Upgrade VIP Level by Performing Tasks
Easier to Enjoy DHL Free Shipping! Add-on Items Page is Online Now
More