Dear DFRobot customer,
We have a big surprise for you. If it is the first time you shopping in DFRobot, you can't miss the following benefit.
You can get four coupons worth $33 after you register and complete two simple tasks.
Step1. Register an account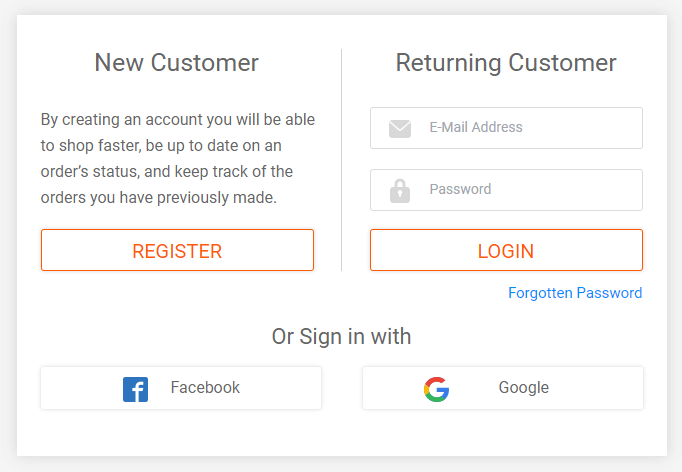 Step2. Return to the home page, then you can see the task popup
Choose the answer to the 2 questions, then click the SAVE button.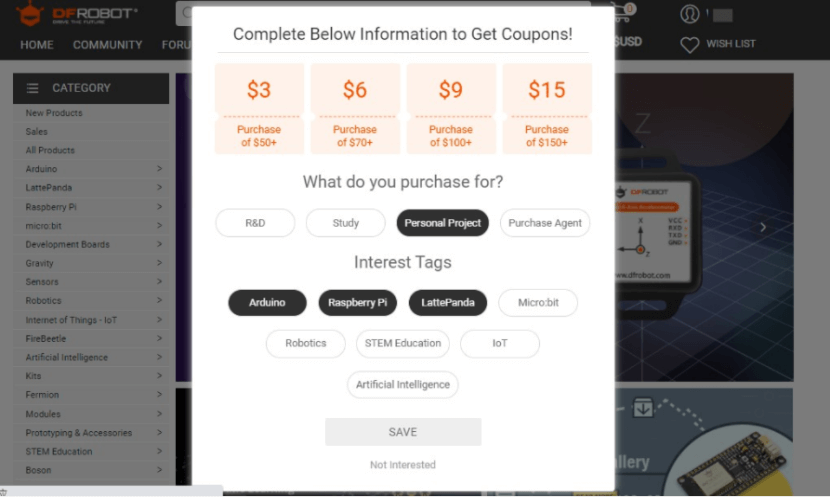 Step3. Congratulations! You get these coupons!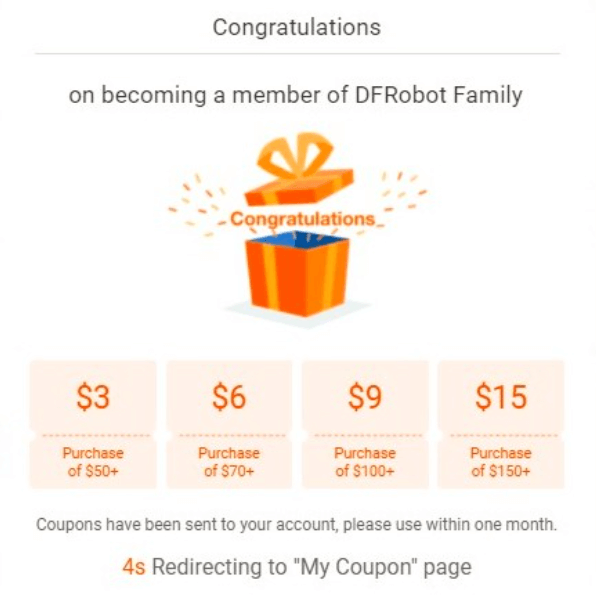 Note: LattePanda Boards /Raspberry Pi boards /micro:bit Boards /PYNQ-Z2 Board/ Maqueen /PCB /RPLIDAR /NVIDIA / Sony /Maix / RPLIDAR /ToF products are not available to apply.
Coupon Validity: 30 days
If the first time you click the Not Interested button or the tasks' pop-up do not appear, we have provided another way for you.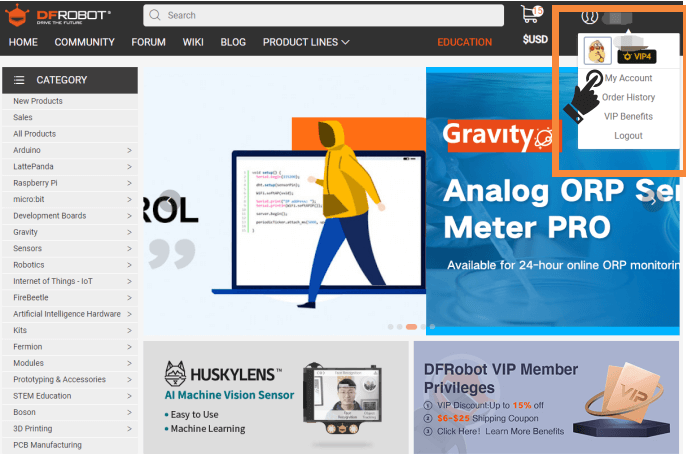 Step2. Complete two tasks in Personal Info and save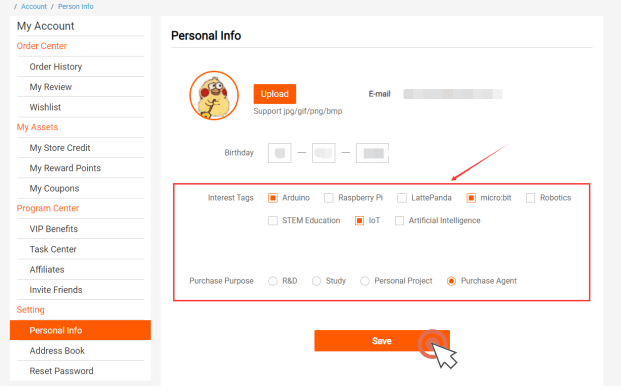 Step3. You will still get these coupons.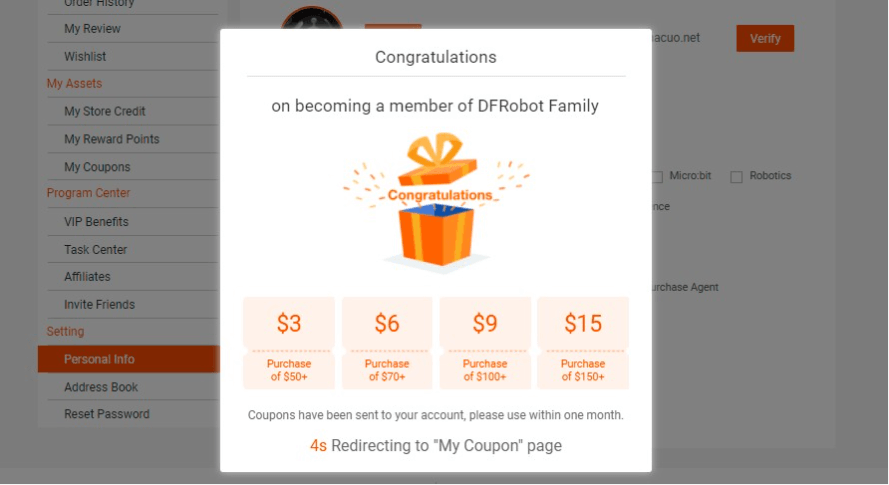 In the next few weeks, we will introduce our VIP benefits and hope you have a nice journey in DFRobot.
Please feel free to contact us at [email protected] if you have any needs or suggestions.