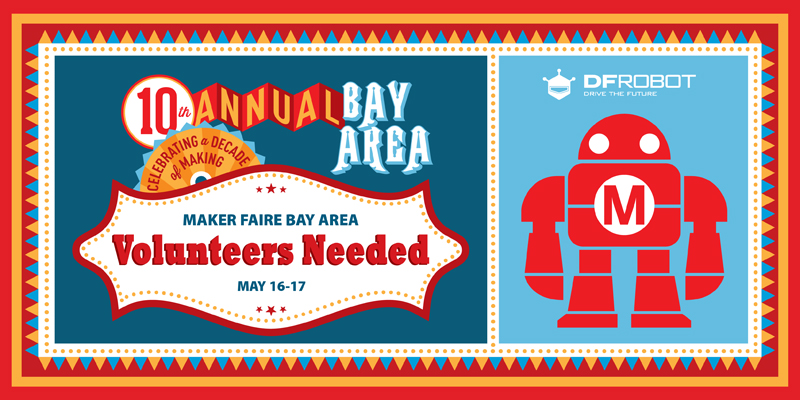 ----------------------------------------------------------------------------------------------------------------------------------------------------------------
Notice
Hi submitted volunteers,
Maker Faire Volunteer Confirmation letter has been sent to the contact address provided in your submission, please check your mailbox, or spam :(
Important: Add [email protected] to your contact list.
All submissions have been replyed, if you didn't get any, please don't hesitate to drop me a simple E-mail at
[email protected].
----------------------------------------------------------------------------------------------------------------------------------------------------------------
Dear friends, here comes the Maker Faire SFO again! We are looking for a few volunteers who can spare us a few hours at the Maker Faire in this May.
Apply now and don't miss the chance to meet awesome Makers from all over the world, socialize and make a difference!

In addition, you'll also get some gifts such as:
?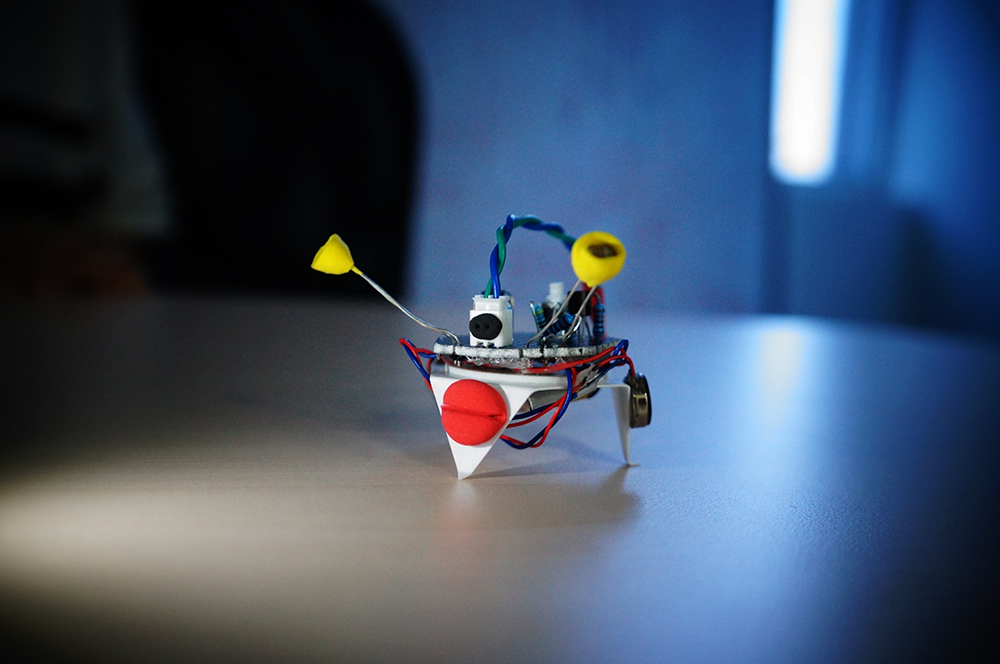 Genesis 1:3
God said, "Let there be light"; and there was light chaser.
There will be online & onsite training sessions for volunteers prior to Maker Faire, and we have many fun roles for you:
General Crew – Flexible and willing to do anything to keep the area fun and safe.
Workshop Crew – Soldering is a staple in the Maker Faire diet. Everyone who visits should learn how to solder (and get a cool badge)! If you are a soldering master, or is confident to handle this cool gadget, just help us out!
Robotics Crew - You will be responsible for taking care of the main stage as well as keeping our robots away from being broken or stolen. This area is designed to provide hands-on experience of robots for both kids and adults, so this crew will be the alpha male squad - be charming and nice!
Hardware Crew - Help us explain & demonstrate what is open source hardware and how does it work. Do not panic because we are only showing a few particularly cute and useful ones. If you have experiences with DFRobot products or other open source hardware, you are the one!

As a volunteer you will help us with our booth for 3 hours, or longer if you desire (it will be fun! we promise). There will be time slots open for volunteers each day, and will be divided into 3 hour shifts starting from 10:00am to 7:00pm. If you are interested in being a volunteer, Please click the link below and fill this form to sign up?or drop an e-mail to [email protected].
Time Slots
Please choose all of the date/time slots available to you, and we'll get back to you with where we are able to fit you in.

Time Commitments
You will need to complete the online training modules learning about both DFRobot and Maker Faire Training. You need to stay for at least one slot (3-hours). We hope that you will enjoy working with us and want to participate throughout the weekend. We're happy to work with you on your schedule in terms of breaks and time off to experienc
e Maker Faire on your own.